Level 4
Exhibition Preview | Project Art Works: Residential
Saturday 23 September at 4pm-6pm. Free, donations welcome
All are welcome to join us this September to celebrate the opening of Project Art Works' new exhibition at Baltic.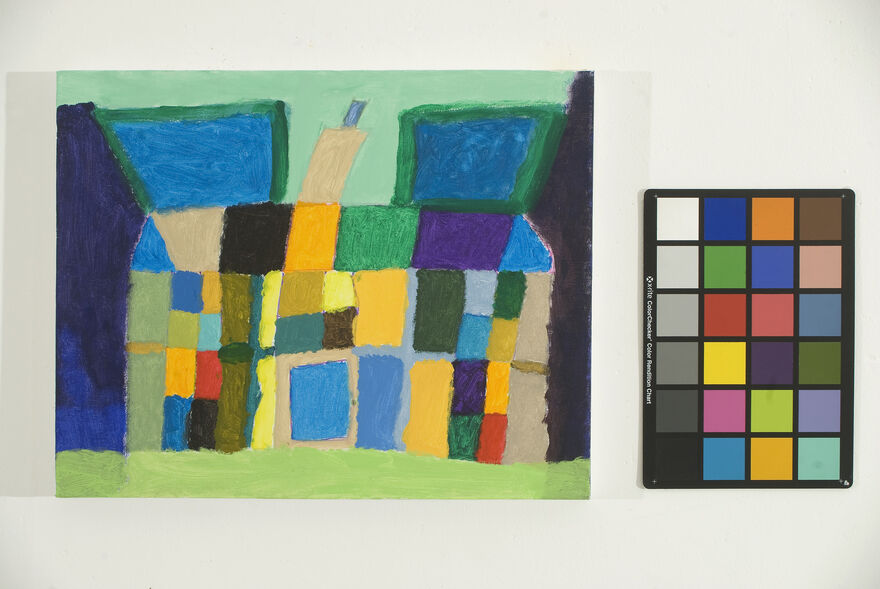 Baltic is pleased to announce a major new exhibition with Project Art Works as part of their EXPLORERS programme. Now in its second iteration, EXPLORERS is a partnership programme of art and action that opens up routes into artistic practice for neurominorities, dismantling attitudinal and systemic barriers to representation and rights in art and society.
The exhibition will take form as a vibrant, powerful, and celebratory installation. Be among the first to witness the large-scale paintings, and explore spaces for making, creating, and communicating - both verbally and nonverbally.
Schedule
4pm: Refreshments bar on Level 1
4pm: Ground Floor Gallery Opens
6pm: Event ends
Accessibility
View information on getting to Baltic Centre for Contemporary Art, Gateshead and plan your visit by reading our visual story on what to expect when visiting us.
You can view Baltic's access facilities before your visit. For access requests specific to the event, you can let us know by leaving us a note when you check out your tickets through Eventbrite.
This event is part of Art History Festival 2023 organised by the Association for Art History.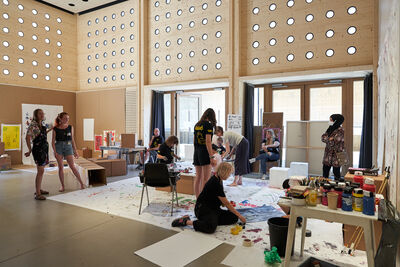 About Project Art Works
Project Art Works collaborates with people with complex support needs, families and circles of support. Their practice intersects art and care, responding to neurodivergence, its gifts and impacts. Challenging paradigms of inclusion, it spans direct practical and holistic support, film, events, projects and exhibitions.
The studios provide the conditions for a broad range of autonomous and collaborative practices with neurodivergent artists, who take part on their own terms. Alongside the studios, the Support Collective brings together people who care for people with complex support needs where we share our experience and protect our rights through training, resources and advocacy.
Human connection and what it reveals about identity and how we view each other are explored within their work. Their practice continues to respond to the functional and ethical structures of diligence and care, respecting self-determination and privacy whilst working towards greater visibility and understanding of neurodiversity in culture.
Project Art Works is an Arts Council England National Portfolio Organisation. Alongside neurodiverse artists and makers, the collective includes paid and unpaid caregivers who help each other to navigate through the complexities of health and social care systems.
Project Art Works was shortlisted for the Turner Prize 2021.
The Explorers Project is supported by Arts Council England and the Paul Hamlyn Foundation. Partners: Autograph, Action Space, Baltic Centre for Contemporary Art, Into Art, MK Gallery, Outside In, Photoworks Project Art Works and Venture Arts.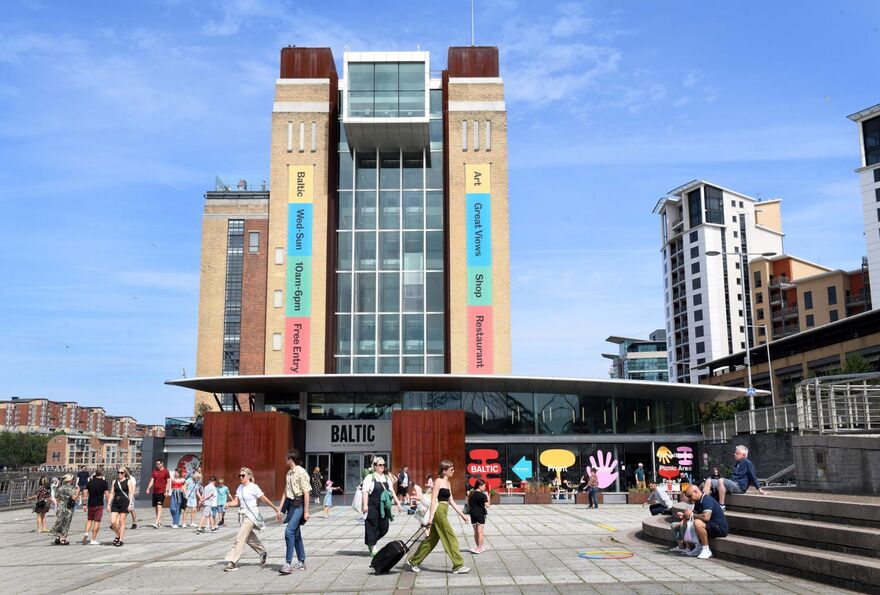 Plan Your Visit
Baltic and Baltic Shop are open Wednesday - Sunday, 10am-6pm. Drop in for free, no booking required.
Read More