Visitor Guidelines & Conduct
We want you to have the best visit possible whilst we also look after the artworks, visitors and staff.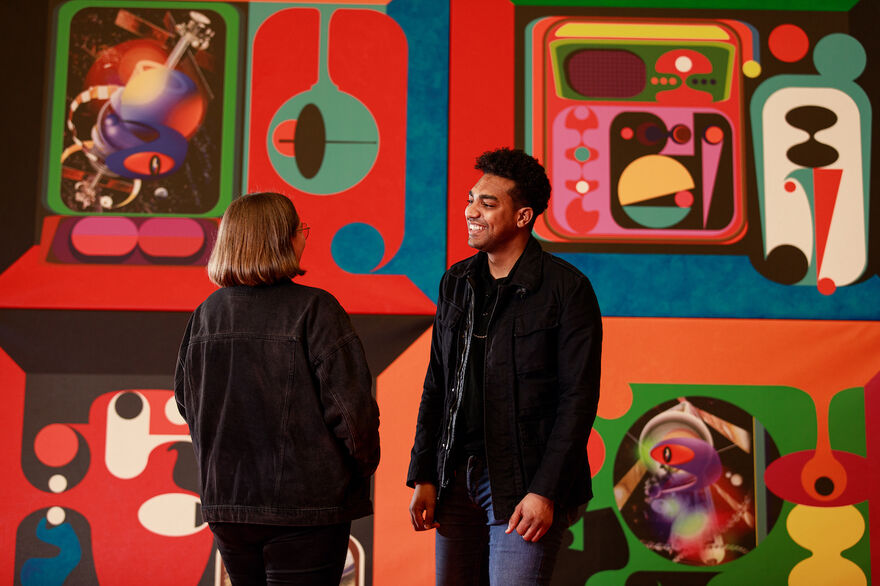 Your snacks and our art, don't mix, please don't consume food or drink within our galleries. Our Front Room is the perfect place to enjoy your picnic instead.
Please don't smoke in the building, we're a non-smoking building; this includes electronic cigarettes and Vapes.
We don't need to know your plans, please take your phone calls outside of the gallery where possible.
To keep you, us and our artworks safe , CCTV is in operation throughout Baltic.
We know that getting that insta-worthy photo is important. Unless otherwise stated personal photography is permitted in galleries and building.
Flash photography and Video filming are not allowed in the galleries without prior permission.
Photography for commercial purposes is not permitted without prior permission from our Communications team. Baltic reserves the right to alter photography guidelines.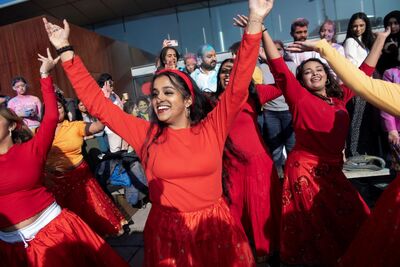 During your visit
When it comes to the content in our exhibitions, we have a responsibility to warn our visitors about content, which may carry an age restriction or have an impact on your health.
We actively warn about physical content, which may trigger those with conditions that could be affected by flashing lights or the environment within the exhibition.
We actively warn of any sexual content. We don't consider nudity in art an issue unless the nudity is connected in some way to a sexual subject or representation/imagery.
Where required we set an age limit to our exhibitions. Occasionally this relates the whole exhibition. It's more often that an age limit is only appropriate to specific works, so we warn you of the age limit and encourage you to access the exhibitions omitting the artworks, which may not be appropriate for some ages.
We do everything we can to ensure exhibitions are as accessible to everyone as possible.
We are actively working with our artists to achieve exhibitions which can be adjusted and made more comfortable to visitors who struggle with loud or mixed sound, dark or bright lighting, so let us know if you feel you could benefit from the exhibitions being adapted for your visit or on the day mention this to our Baltic Crew and we can see what we can do to make you comfortable.
We have Baltic Crew on hand on every floor; they are there to chat to you about what we do and what we are exhibiting. They are friendly, approachable and ready to chat about the exhibitions and are great at giving advice so please use them for information and a fantastic insight into the exhibitions (especially if text panels & leaflets aren't your thing).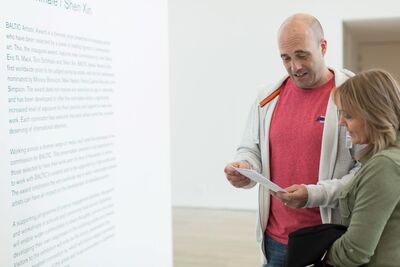 At the end of your visit
We love to receive feedback so please let us know before you leave if you have any positive or negative feedback.
If you have negative feedback, we like to clear up any problems as soon as possible so speak to any member of staff and they'll introduce you to the manager on the day for a brief chat about your experience.
If you have positive feedback we'd love to meet you so the same as above applies.