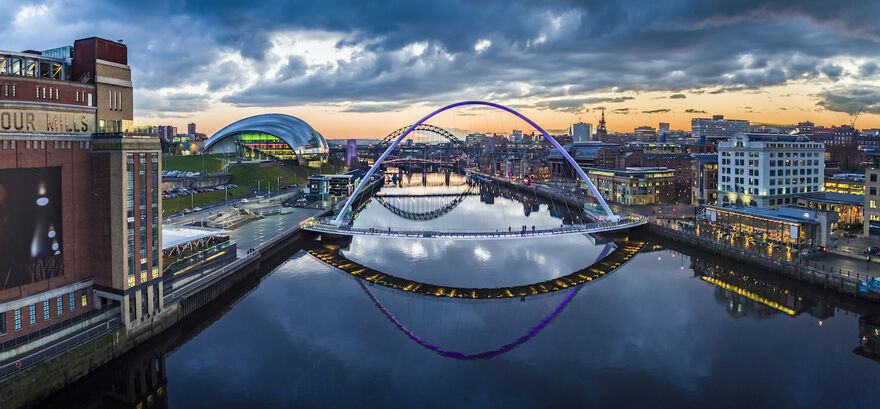 Scenic Lifts
Our much-loved scenic lifts travel the height of the building at a speed of two metres per second. They're made of glass to provide panoramic views of the River Tyne.
Find out more about the local sights in one our seasonal tours led by Baltic Crew.
Level 4 Viewing Terrace
This outdoor platform on Level 4 offers panoramic views of the NewcastleGateshead cityscape.
Every year, the north face of Baltic hosts the UK's most inland nesting colony of Kittiwakes, and our Level 4 External Terrace is the perfect place to see them up close.
Level 5 Viewing Box
Our Level 5 indoor Viewing Box has incredible views of the NewcastleGateshead quayside and city.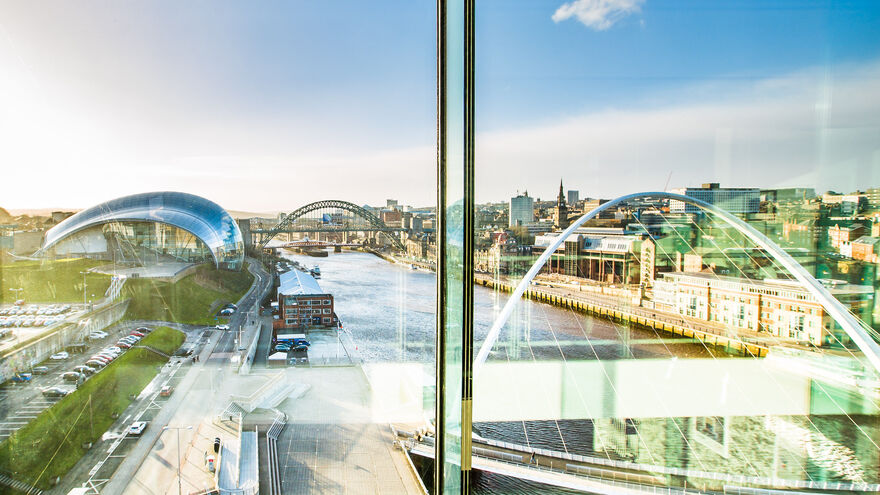 Six Rooftop Restaurant
On Level 6 the very top floor, Six Restaurant host fine dining with breath-taking views. The fine dining restaurant is a glass box, suspended between the four towers of the building.
Read More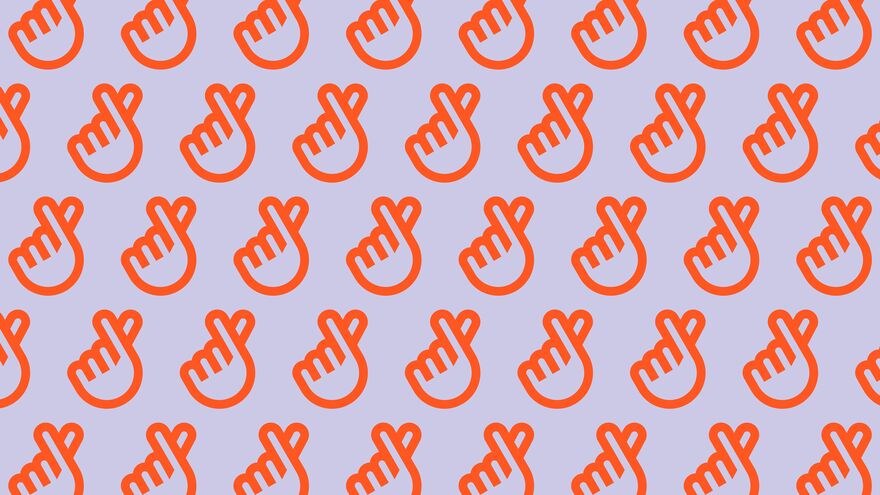 Keep Baltic Free
We've stood for free entry for 21 years. Your donations will help us to safeguard the incredible free access to Baltic.
Wish us Happy Birthday
Donate today