Supporting your Access Needs
Discover the facilities available to help you make the most of your visit.
We have a range of facilities available to help you make the most of your visit, some of which can be booked in advance.
If you have any questions or would like to chat about your visit before coming, you can email us on myexperience@balticmill.com or call us on 0191 478 1810.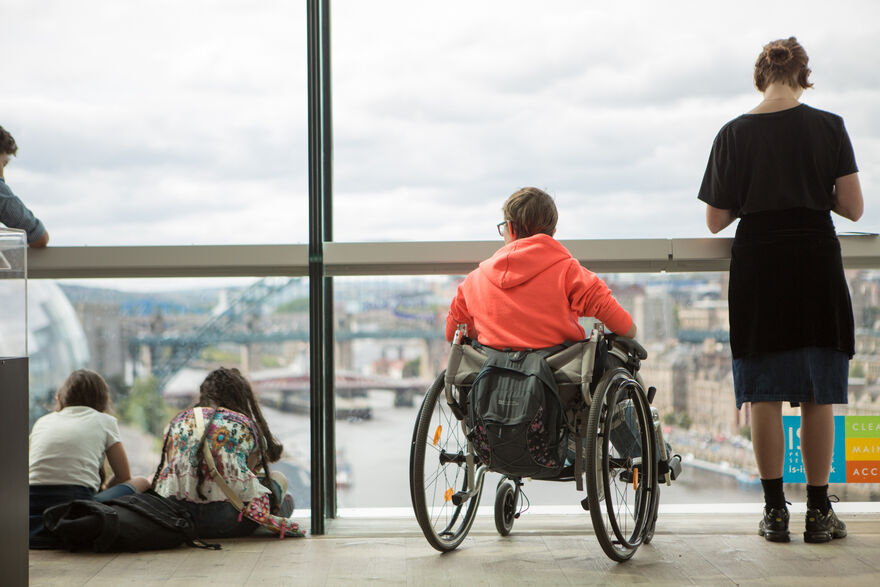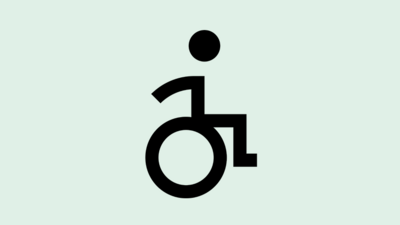 Level Access
Steps or a ramp lead to the main entrance and level access entrance on South Shore Rd.
Blue badge holders park free, contact security via the intercom on exit.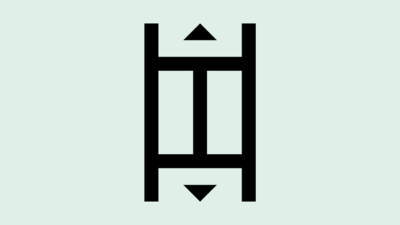 Lifts
Glass lifts with Braile buttons travel between Ground Floor and Level 6, saying and showing each floor number.
An alternative (not glass) lift is available if preferred. There's an accessible lift from the Hello desk to the upper Ground Floor area.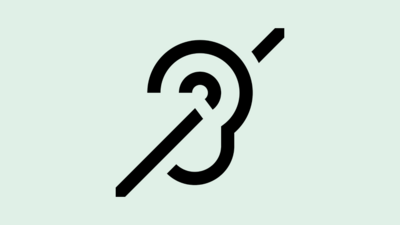 Hearing
There is a Hearing Loop system at the Hello Desk, inside Baltic Shop and Front Room. All Baltic Crew have disability awareness training.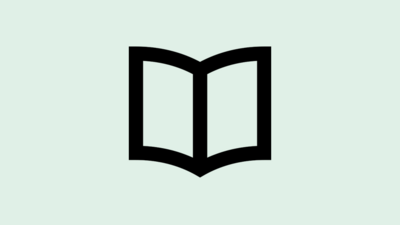 Visual
Glass doors and full-height windows have contrast markings. Exhibition guides, labels and any floor maps in use, are available large print. Pick these up outside the gallery or from Baltic Crew.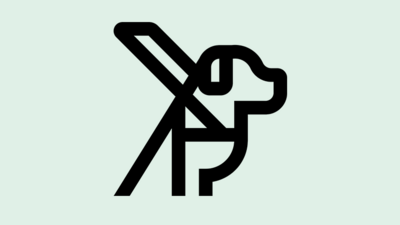 Assistance Dogs / Animals
Trained and uniformed assistance dogs and welcomed. Water bowls for dogs are available on request.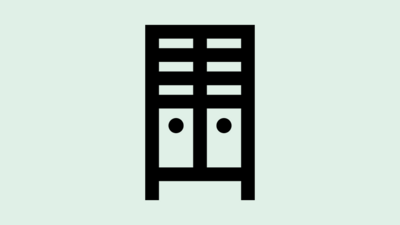 Lockers
Lockers are available to store items such as bags and coats during your visit. Lockers cost £1, and are emptied at 5.55pm every day. Items cannot be left over-night.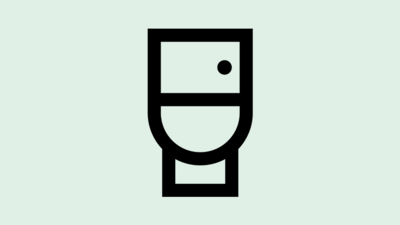 Toilets
Toilets are available on every floor with the exception of Level 5, and all have level access. Female and male toilets are available on Ground Floor.
All stand-alone access toilets feature clos-o-mat toilets. Sanitary products are available for free upon request. Further details can be found below.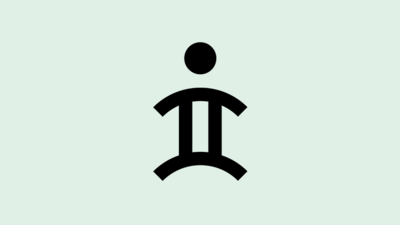 Baby Change
Singular baby changes are located on Ground Floor, Level 1 and Level 2. Baby change facilities are also available in both female and male bathrooms, on Ground Floor.
If you require free nappies, wet wipes or any other assistance speak to a member of Baltic Crew.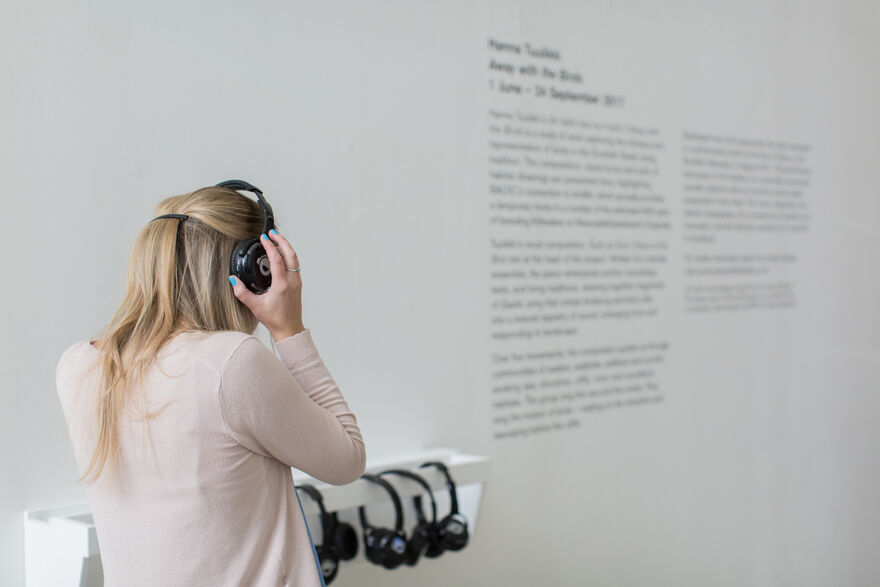 Let us know
If you have any queries or require assistance please telephone 0191 478 1810 or send us an email.
Get in touch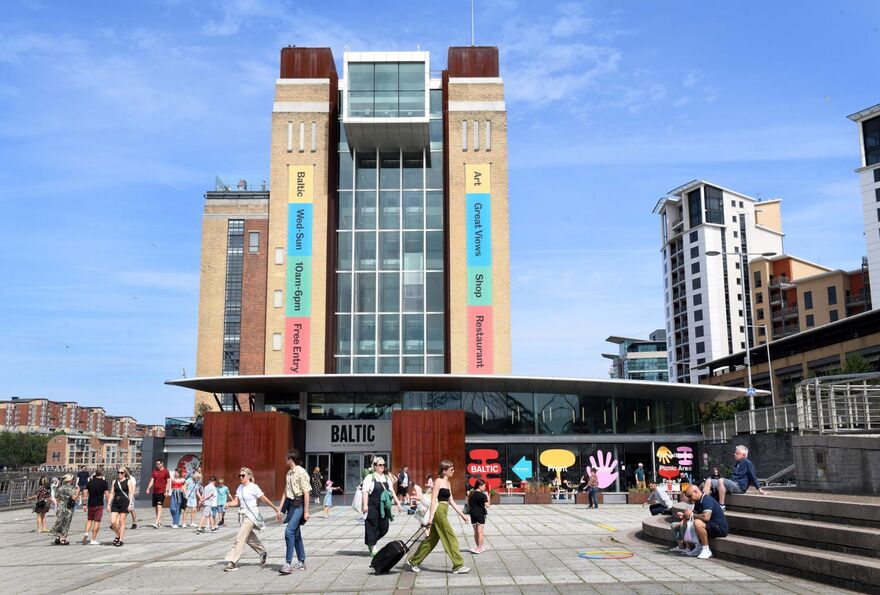 Plan Your Visit
Baltic and Baltic Shop are open Wednesday - Sunday, 10am-6pm. Drop in for free, no booking required.
Read More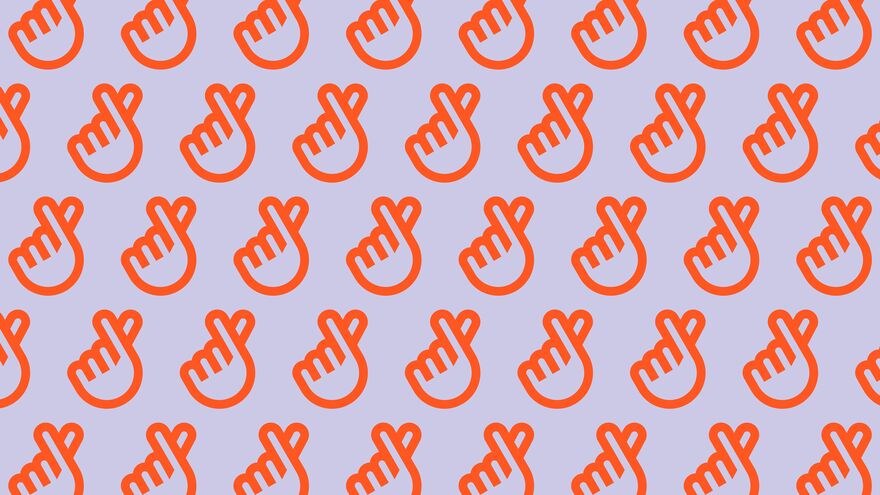 Keep Baltic Free
We've stood for free entry for 21 years. Your donations will help us to safeguard the incredible free access to Baltic.
Donate now.
Donate today