Co-Baltic is coming in September 2023...
Flexible creative workspace.
We're opening exciting new modern work spaces for creatives and environmental workers in Baltic's iconic quayside building.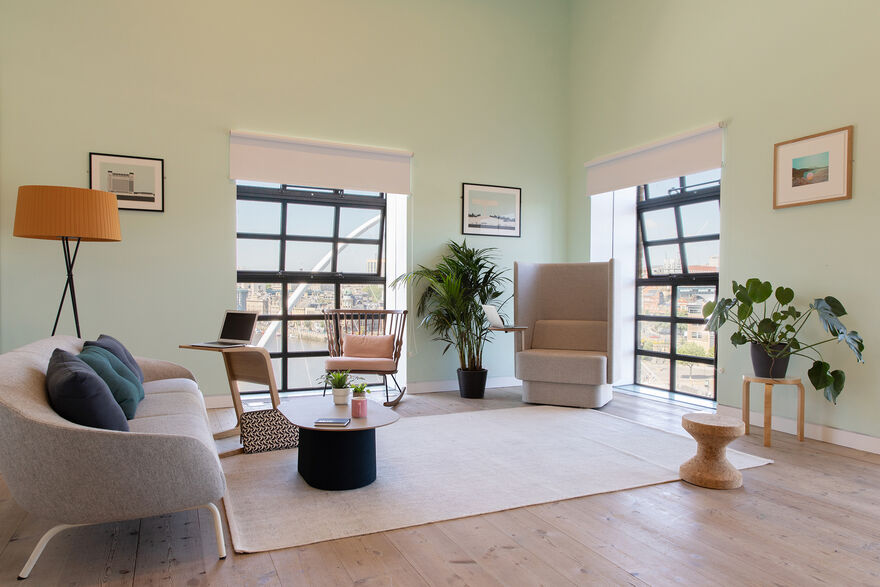 Spend your Monday - Friday in the most iconic quayside building, Baltic Centre for Contemporary Art. Our contemporary workspace will blend comfort, functionality and stunning views over the River Tyne. What better address to let your creativity run free in, and to wow your clients and collaborators?
Baltic presents internationally renowned artists, regionally revered partners and supports bold, imaginative thinking. So, we thought – why keep that to ourselves? We're opening Baltic up to our vibrant, local creative community and offering workspace where you can get your head down, feel inspired and meet like-minded people.
Whether you're a freelancer or an employee seeking a flexible solution, Co-Baltic can offer the perfect package for you.
If you'd like to be a part of Co-Baltic and register your interest, please fill out our expression of interest form here.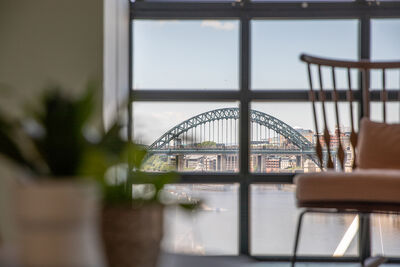 A better balance
Besides working, recharge your batteries and free your mind browsing our free entry exhibitions or the panoramic cityscape views from the Level 5 Viewing Box or Level 4 Outdoor Viewing Terrace where you can soak up your daily Vitamin D.

You'll be able to re-energise by grabbing a coffee or a bite to eat from our newly refurbished Baltic Kitchen. At the end of the working day, you're in the heart of the city, surrounded by the best restaurants, pubs and cultural venues. Perfect for unwinding after a day's work.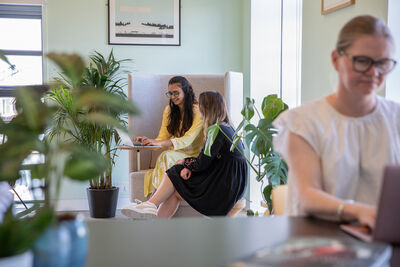 For creatives and environmental workers
With art and culture at the heart of what we do here at Baltic we want this space to be available to creative individuals and industries. This means you might work in Advertising, Marketing, Architecture, Crafts, Design, Fashion, Film, TV, Radio, Photography, IT, Software, Gaming, Computing Services, Publishing, Museums, Galleries & Libraries, Music, Performing Arts or Visual Arts. We also stand for safeguarding climate and nature so this space is also available for those who work in environmental industries.

Please get in touch with any questions about Co-Baltic by e-mailing our Hires team at hires@baltic.art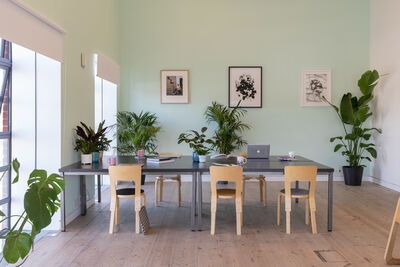 With modern working solutions
With both a dedicated desk you can do focused work at and break-out options for innovative thinking and team projects, Co-Baltic is flexible to your style of work. Additionally, you can access a virtual office option which provides home-based creatives with a professional address with customer interface as well as access to the shared Co-Baltic lounge as featured.
Pick a plan that suits you...
Fixed Desk £220/month (+Vat) 7am-7pm
Fixed desk with scalable storage solution
Access to shared Co-Baltic lounge as featured
Secure Wi-Fi, printer, scanner and photocopier
Business telephone number and access to video call pod
Mail collection and forwarding
Discounted café and shop rates
Reduced staff car parking rates
Discounted venue and project space bookings for events
Invitations to Baltic exhibition previews, talks and tours
Flexible Office Space £120/month (+Vat)
Access to shared Co-Baltic lounge as featured
Secure Wi-Fi, printer, scanner, and photocopier
Mail collection and forwarding
Discounted venue and project space bookings for events
Invitations to Baltic exhibition previews, talks and tours
All members also benefit from bike storage, locker space, showers and shared kitchen facilities, as well as access to the shared Co-Baltic Lounge on Level 3 for networking, relaxing and taking in the views. If you'd like to be a part of Co-Baltic and register your interest, please fill out our expression of interest form here or if you have any questions, please contact our Hires team at hires@baltic.art