For Schools & Teachers
Free creative resources for the classroom.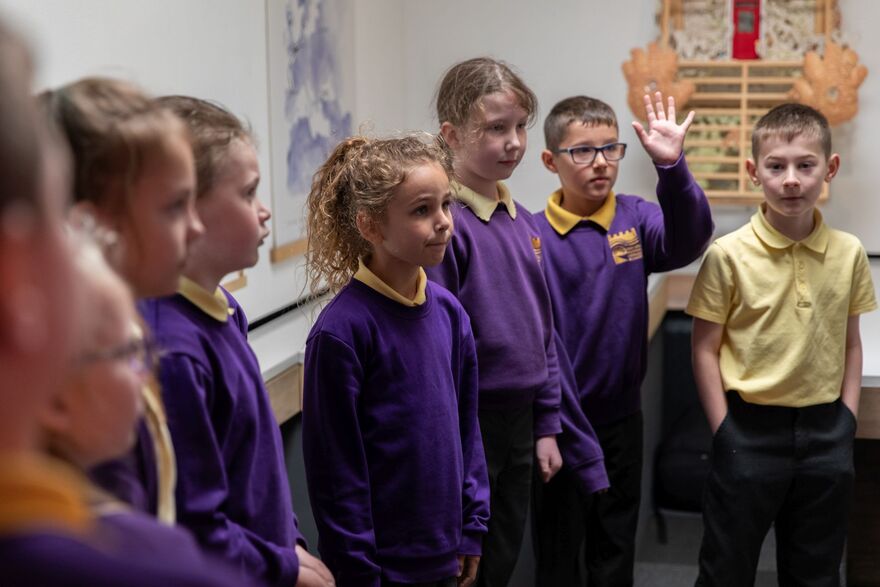 Getting Most from Contemporary Art
Conceptual art can be hard to collect or keep because the artist's own experience can be the work of art. It often makes us think about what a work of art can be.
Question Kit Cards
To understand contemporary art it helps to ask questions. These are questions that may help you explore what an artwork is about.
In My Opinion
Select an art work that interests you somehow, and ask yourself these questions.
Hazard Identification
Hazard identification for school groups visiting Baltic.
Fortune Teller
List, compare, collect, draw, research and reflect on your visit to Baltic.
Baltic Enquire
Using contemporary art as a stimulus, this resource offers 4 exercises, which encourage free thinking and confident communication as well as video links illustrating the Enquiry Based Learning approach.
Baltic Stars Online
Baltic Stars Online is a digital resource pack for teachers and home educators working with people with special educational needs or in SEND settings. Each resource pack includes a pre-recorded film where you and your pupils will be introduced to the artist, theme, activities and will give you opportunities to pause, make and look. Also included in an accompanying written resource for teachers, including materials list and ideas for further inspiration and exploration.