Level 1 Event Space
Jala Wahid: Artist Talk + Kurdish Music Performance
Sat 11 Feb 2023 5pm, £3*
Join us for an evening of conversation and music around Jala Wahid's Conflagration exhibition.
Jala Wahid will be in conversation with writer and historian Dr Edwin Coomasaru to discuss her new body of work, which approaches oil as the symbolic material through which nationalism, statelessness, colonialism and Kurdish identity are explored.
Their conversation will be followed by a music performance by Kurdish singer Amal Saeed Kurda, who collaborated with Wahid on her sound work titled Naphtha Maqam (2022), included in the exhibition.
*Online booking fee applies. Baltic operates a no refunds policy.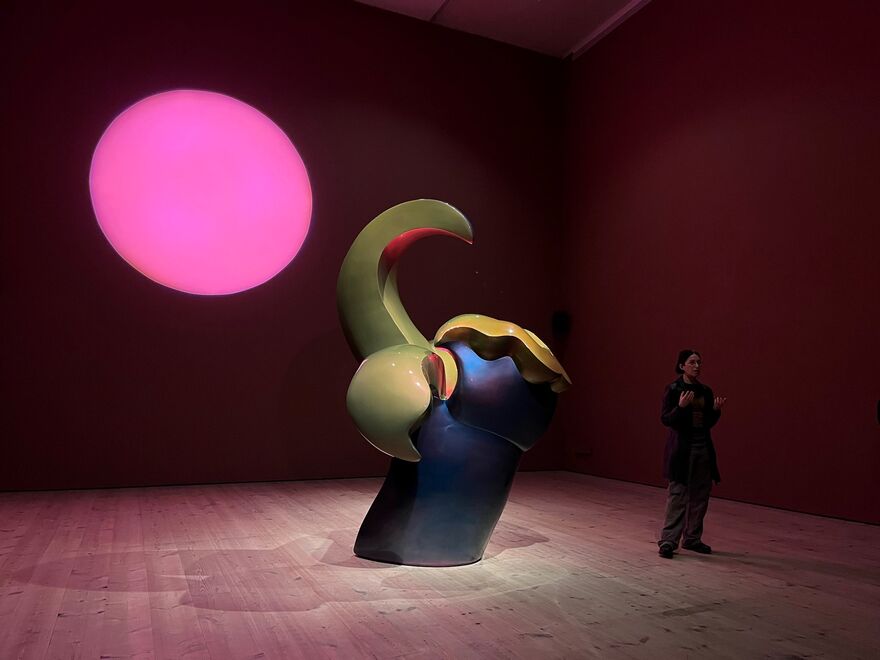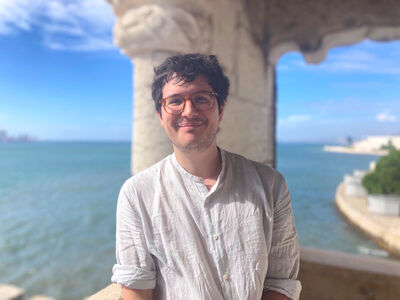 Biographies:
Dr Edwin Coomasaru is a Contributing Editor at British Art Studies, a historian of modern and contemporary UK and Sri Lankan art. He is writing a book on Gender and Sexuality in Contemporary Northern Irish Art and co-edited a book on Imagining the Apocalypse: Art and the End Times (2022). Coomasaru has been awarded postdoctoral and research fellowships at Edinburgh University, The Paul Mellon Centre for Studies in British Art, and The Courtauld Institute of Art (where he earned his PhD). In 2021 he also worked as a Research Assistant on an anti-racist and decolonial resource portal for the Association of Art History. Coomasaru has contributed to Third Text, British Art Studies, Oxford Art Journal, The Irish Times, Irish Studies Review, The Irish Review, Photoworks Annual, Burlington Contemporary, Architectural Review, Source Magazine, and Masculinities: Liberation through Photography (2020).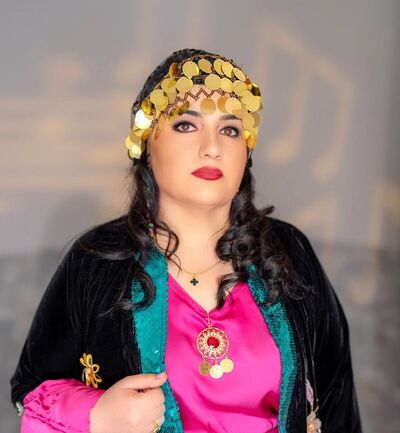 Amal Saeed Kurda is a Kurdish singer, songwriter, vocal coach & broadcaster living in London. Born in Kirkuk & grew up in Sulaymaniyah, Amal migrated to the UK in 2004 with her family, where she now resides. She attended the University of West London where she received a BA. Prior to this achievement, she had gained an Art Diploma from the College of Fine Arts in Kurdistan.
Her first song, "Darya", introduced her to the world of fame as she became famous for it at the age of 18 in 1993. Although she has more than 20 singles, her first album Hawrre Gyan was released in 2004. She is now known for her uniqueness and mixing different styles of songs, such as Kurdish and Jazz music together, something which has never been done before! Her style can be described as traditional Pop, Folk, Soul with a touch of dance music.
Amal has shared a stage with many famous Kurdish artists and has been invited to perform at various known venues, such as SOAS university and film festivals. She has performed in a number of European countries around the world and has also held concerts in the UK and in Kurdistan a number of times.