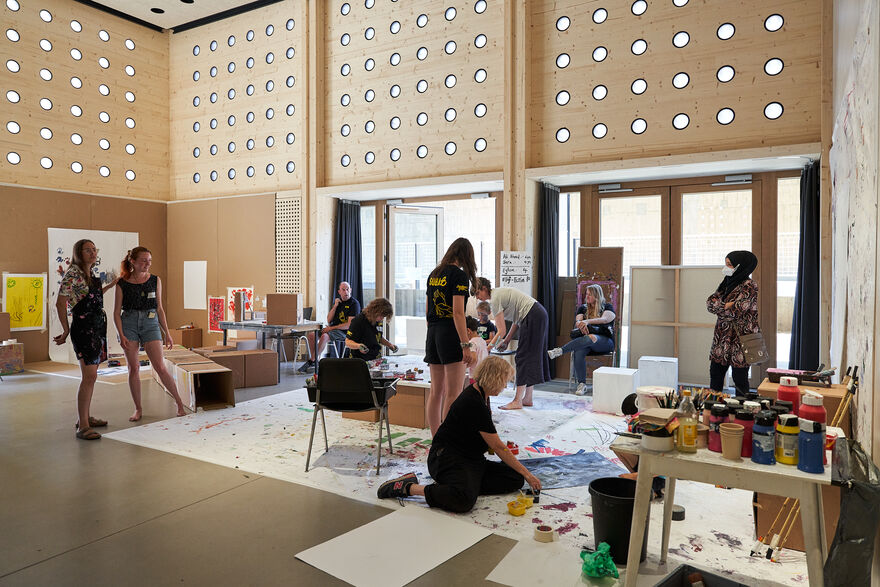 We're pleased to announce a major new collaboration and exhibition with Project Art Works as part of their EXPLORERS programme. Now in its second iteration, EXPLORERS is a partnership programme of art and action that opens up routes into artistic practice for neurominorities, dismantling attitudinal and systemic barriers to representation and rights in art and society.
The programme increases the visibility and presence of neurodivergent artists in contemporary art, creating pathways for cultural organisations to deepen their understanding, and commit to, inviting artists and their carers into their spaces.
The yearlong project will culminate in an installation of artworks and film in our Ground Floor gallery in autumn 2023. Bringing together research and learning from the collaboration, the exhibition will include a programme of workshops and events developed with neurodiverse communities, local partners and individuals.
About Project Art Works
Project Art Works is a collective of neurodiverse artists, activists and carers based in Hastings. Their programmes range from studio-based practice to awareness raising in the cultural and care sectors. They disseminate their work through projects, exhibitions, collaborations and films. The collective includes caregivers who share knowledge about health and social care systems to promote better life outcomes for themselves and those they care for. Project Art Works were joint winners of the Film London Jarman Award 2020, shortlisted for the Turner Prize in 2021, and were one of fifteen international collectives that presented documenta fifteen in 2022.
The Explorers Project is supported by Arts Council England and the Paul Hamlyn Foundation. Partners: Autograph, Action Space, Baltic Centre for Contemporary Art, Into Art, MK Gallery, Outside In, Photoworks Project Art Works and Venture Arts.