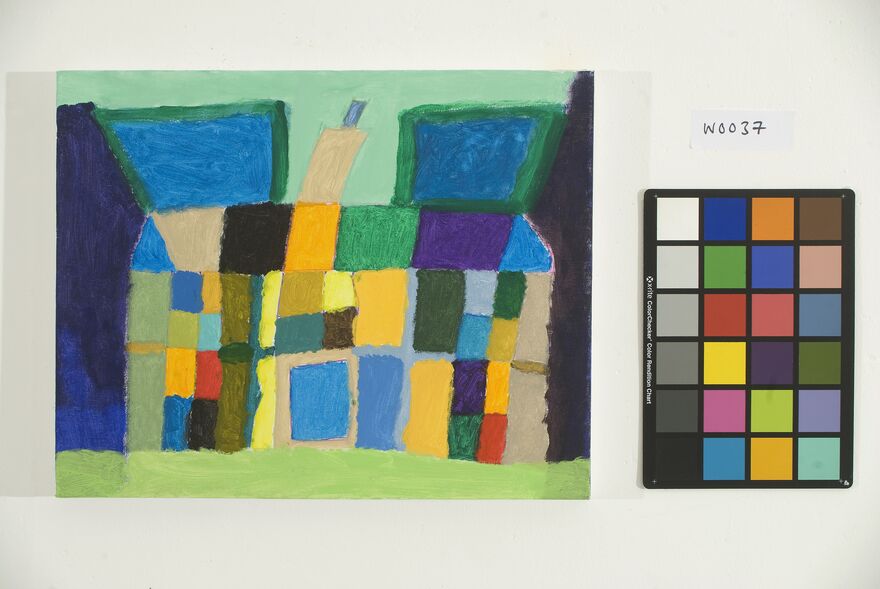 Project Art Works present Residential, an exhibition developed in collaboration with Baltic Centre for Contemporary Art in Gateshead.
Following a year-long project of awareness raising and relationship building in the North East of England with Baltic, neurodiverse communities, artists and caregivers, Residential will culminate in an installation of artworks and film in Baltic's Ground Floor gallery. Bringing together research and learning from the collaboration, the exhibition will include a programme of workshops and events for audiences, collaborators, individuals, families and caregivers.
Residential will be a vibrant, powerful and celebratory installation of large-scale paintings and spaces for making and verbal and nonverbal conversations. The Project Art Works archive of over five thousand physical works provides a rich resource, and this exhibition will present over fifty works across Baltic's generous Ground Floor gallery space. A new film by Project Art Works reveals the subtle and expansive nature of speaking and non-speaking communication. Alongside the exhibition, a studio and making area will be used for a series of collaborative interactions that bring different people, audiences and artists together in creative production.

Residential forms part of Explorers, a national programme which increases the visibility and presence of neurodivergent artists in contemporary art. Explorers creates pathways for cultural organisations to deepen their understanding, and commit to, inviting artists and their carers into their spaces as producers and collaborators. Explorers is supported by Arts Council England and Paul Hamlyn Foundation.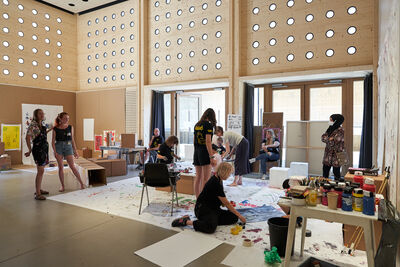 About Project Art Works
Project Art Works collaborates with people with complex support needs, families and circles of support. Their practice intersects art and care, responding to neurodivergence, its gifts and impacts. Challenging paradigms of inclusion, it spans direct practical and holistic support, film, events, projects and exhibitions.
The studios provide the conditions for a broad range of autonomous and collaborative practices with neurodivergent artists, who take part on their own terms. Alongside the studios, the Support Collective brings together people who care for people with complex support needs where we share our experience and protect our rights through training, resources and advocacy.
Human connection and what it reveals about identity and how we view each other are explored within their work. Their practice continues to respond to the functional and ethical structures of diligence and care, respecting self-determination and privacy whilst working towards greater visibility and understanding of neurodiversity in culture.
Project Art Works is an Arts Council England National Portfolio Organisation. Alongside neurodiverse artists and makers, the collective includes paid and unpaid caregivers who help each other to navigate through the complexities of health and social care systems.
Project Art Works was shortlisted for the Turner Prize 2021.
The Explorers Project is supported by Arts Council England and the Paul Hamlyn Foundation. Partners: Autograph, Action Space, Baltic Centre for Contemporary Art, Into Art, MK Gallery, Outside In, Photoworks Project Art Works and Venture Arts.
Exhibition Accessibility
Our friendly and knowledgeable Baltic Crew team can interpret the artworks and help bring meaning and understanding to the exhibition.
Folding seats – ask Baltic Crew or pick up a stool from the racks.
Free exhibition tours - chat to Baltic Crew to find out when the next tour takes place.
For our full building accessibility and facilities information visit here