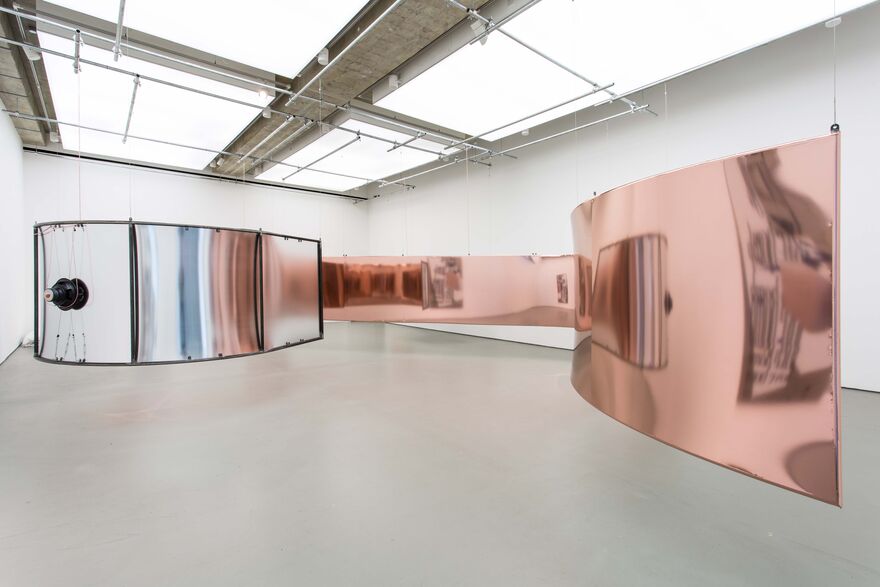 Hannah Perry works across installation, sculpture, film and printmaking. Perry continuously generates and manipulates materials to develop an often candid, and personal exploration of mental and emotional health in our contemporary, hyper-networked society.
This exhibition will consider the intersection of industry, class, gender and labour. The psychologically-charged installation will use materials, from sheet metal to car lacquer, body wrap and hydraulics, that are often associated with manual occupations in manufacturing and industry. Drawing on the artist's personal history growing up in a working-class family in the north of England, the new commission explores shifting cultural and social values, shaped by the economic forces of capitalism and their effects on mental and emotional health.

Capturing the nuances of inter-generational and gendered ideas of labour, in a context of struggle, economic instability, uncertainty and precariousness, the artwork reflects on the artist's own personal experience –steel, hydraulics, and shock absorbers, are choreographed to resemble a pelvis during labour. The work captures the force, violence, struggle, shock and trauma of the transition and its brutal, constrained power.
Exhibition Accessibility
Our friendly and knowledgeable Baltic Crew team can interpret the artworks and help bring meaning and understanding to the exhibition.
Sound or light levels – can be adjusted.
Folding seats – ask Baltic Crew or pick up a stool from the racks.
Free exhibition tours - chat to Baltic Crew to find out when the next tour takes place.
For our full building accessibility and facilities information visit here