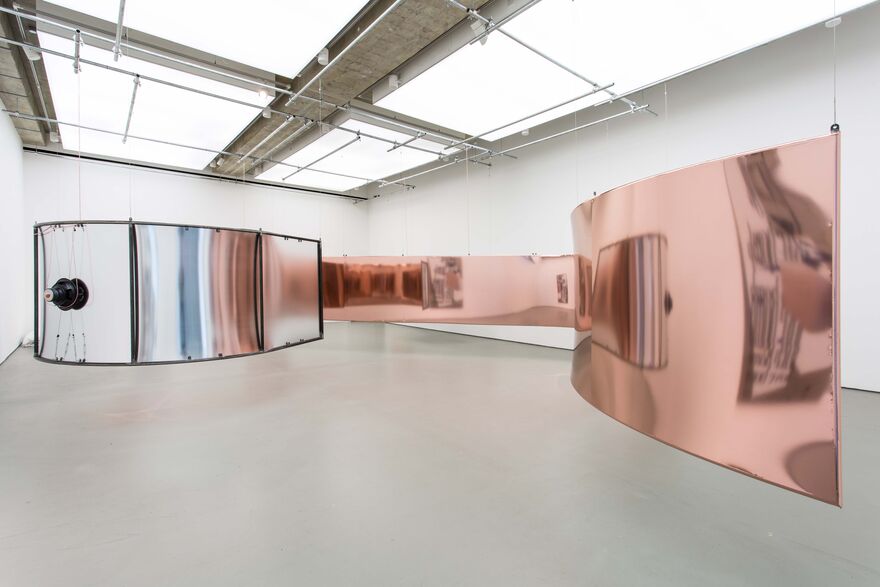 British artist Hannah Perry works across installation, sculpture, film and printmaking. Perry continuously generates and manipulates materials to develop a sprawling network of references. The result is an often candid, and personal exploration of mental and emotional health in our contemporary, hyper-networked society.
Perry lives in London. Recent exhibitions, performances and events include Smoking Areas, David Roberts Art Foundation, London (2019), live performance; Gush, Somerset House, London (2018) solo show and live performance programme in collaboration with the London Contemporary Orchestra, touring to Towner Gallery, Eastbourne and Arsenic Theater, (Switzerland); Viruses Worth Spreading Arsenal Contemporary, New York (2017), live performance; Touch Sensitive, Guest Projects, London (2017), Installation & performance; 100 Problems Contemporary Fine Arts, Berlin, (2016), a solo show and performance; Deja-Vu, Serpentine Gallery, London (2014), live performance in collaboration with Holly Blakey, Sam Reviere and Mica Levi; Just Relaxx, Barbican Create Programme, London (2013), live video and performance installation.
Exhibition Accessibility
Our friendly and knowledgeable Baltic Crew team can interpret the artworks and help bring meaning and understanding to the exhibition.
Sound or light levels – can be adjusted.
Folding seats – ask Baltic Crew or pick up a stool from the racks.
Free exhibition tours - chat to Baltic Crew to find out when the next tour takes place.
For our full building accessibility and facilities information visit here