Supported by:

Level 2
Mounira Al Solh
A day is as long as a year
9 April – 2 October 2022
Mounira Al Solh's paintings, works on paper, embroideries, films and performances explore migration, memory, trauma and loss. They bear witness to the continued impact of conflict in the Middle East region and the displacement of people triggered by social and political shifts, war and oppression.
Al Solh documents the experiences of those who have been forced to leave their homes, reflecting particularly on the struggles of women in the Arab world. Often informed by her own Lebanese-Syrian heritage, her moving and intimate works consider the importance of oral histories and storytelling as a record of lived experience.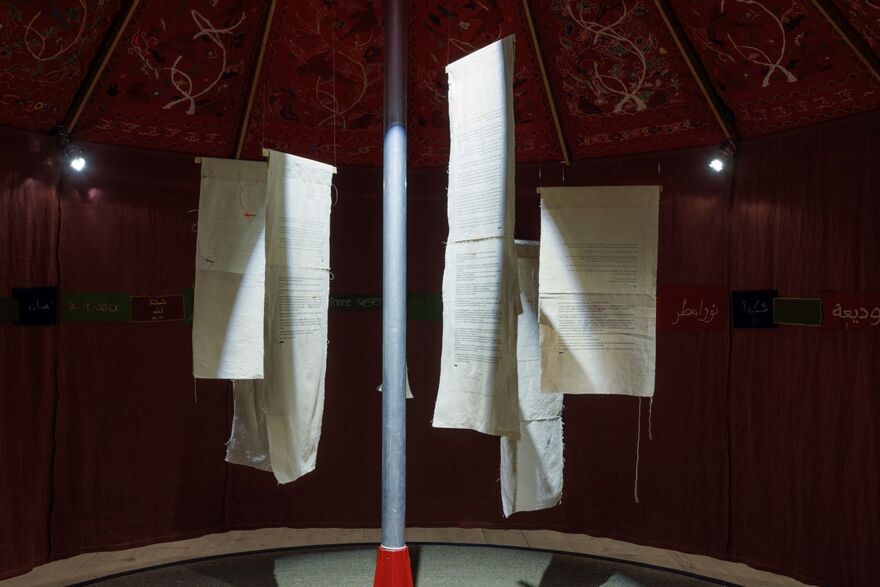 Mounira Al Solh might just be the epitome of what we think of when we hear the term 'multidisciplinary artist'.
Growing up in Beirut during the Lebanese civil war, Mounira Al Solh witnessed firsthand the ways in which war and conflict upend all aspects of life and wrench a region's sense of history from its own hands