Now Open
Joanne Coates:
The Lie of the Land
December 2022 – March 2023
Lightbox Artwork
This body of work is from the series titled The Lie of the Land (2022), which seeks to narrate a story of gender and class that has long been forgotten, or never told. Visit this work in the foyer, opposite Baltic Shop.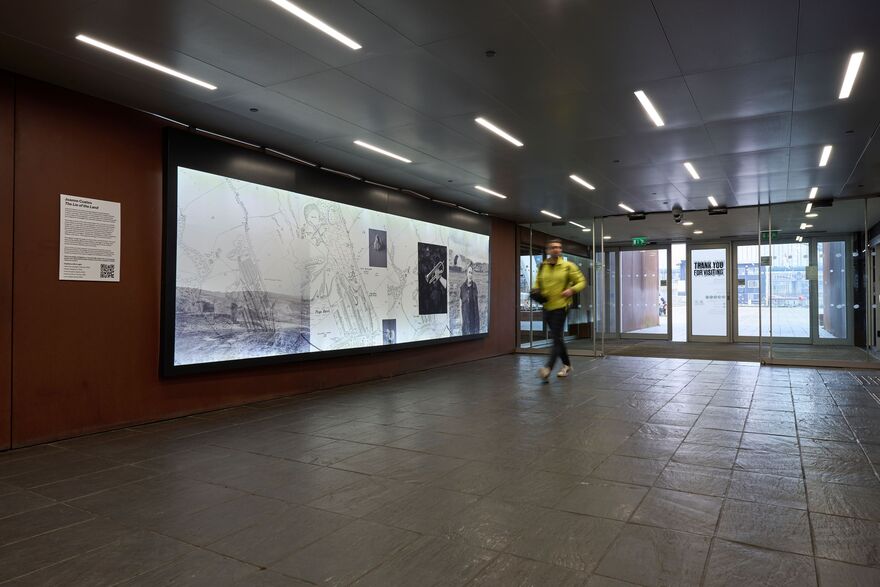 Joanne Coates is an artist and photographer based between Yorkshire and County Durham.
She is interested in hidden histories, ruralism and class. Her practice is embedded in the working-class communities she photographs, working closely and collaboratively with her subjects to investigate the crossover between class and rural life.
The series depicts twelve women who identify as working-class – self-defined as managers, matriarchs, multi-taskers, miner's daughters, milkers, and mams – all living and working in rural environments.
This digital collage focuses on class in the rural North East of England. The work looks at the lasting effect of the systemic damage to working-class communities throughout history, considering the sense of place, power structures, identity and community.
The Lie of the Land was originally commissioned through the Jerwood/Photoworks Awards. This collage has been commissioned by Baltic Centre for Contemporary Art. With thanks to the Fitzhugh archive in Teesdale who helped sourcing archival maps of villages from the 1800s to the present.
Visit this work in the foyer, opposite Baltic Shop, and listen to the accompanying sound work below or in Baltic Library on Level 2.
Sound work:
Joanne Coates, The Leyburn brass band, Amber, Lynn, Lynn G, Kim, Hellie, Rowan, Lauren, Naffisa, Heather, Krystal, Hollie and Sarah.