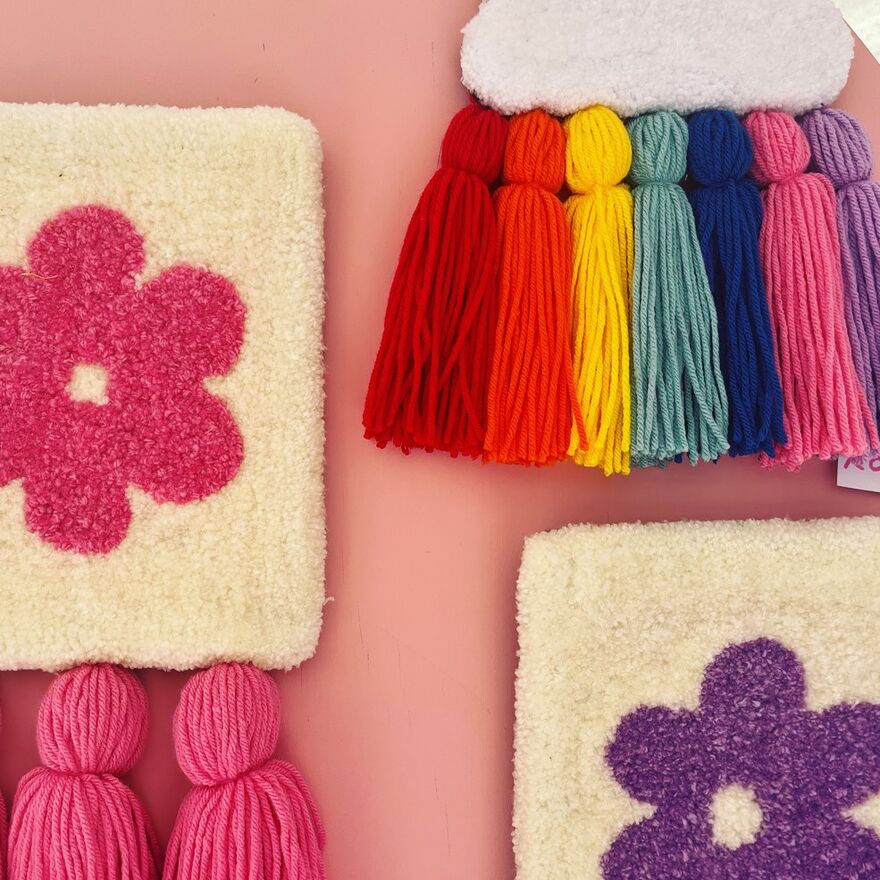 Try something new and create your own vibrant wall hanging using the wool tufting technique, with the guidance of Ruth O'Reilly.
Ruth is the face behind Loop and Yarn. She is a designer maker from South Shields who creates vibrant rugs and wall pieces using a rug tufting gun.
What's included in the session?
You will learn how to stretch rug backing over a tufting framee and be taught how to use both loop pile and cut pile electric hand tufting machines.
Ruth will show you how to finish the wall hanging to an industry standard.
Beginner friendly
All materials provided
Refreshments provided
Frames will accommodate pieces up to 45 x 45cm
Please note we cannot offer refunds on this event.
Accessibility
We want our events to be inclusive and accessible. Please let us know about any requirements you have when you book your ticket. Ahead of your visit, you can find out about Baltic's facilities and accessibility here.