Level 2
Tangled, Overgrown and Inky: Risograph Printing with Foundation Press
Saturday 15 July at 2-4pm. Free, booking essential
Join artists Foundation Press for a workshop creating your own Risograph posters, to turn into a collaborative zine together.
Part of International Zine Month 2023.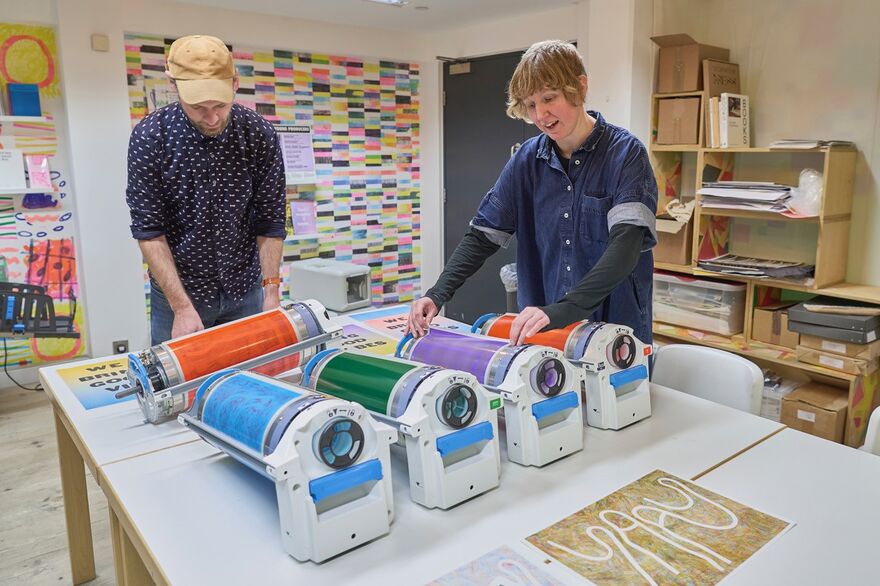 Celebrate International Zine Month with a unique risograph printing workshop with Foundation Press.
In this fast-paced 2-hour session, Foundation Press will share the basics of risograph printing, exploring the colour palette and image quality of this popular zine-making tool.
Through collaging images from Foundation Press' archive of scanned plants and natural elements, participants will make experimental 2-colour prints which will be brought together as a simple, collectively-made French fold zine.
About Foundation Press
Foundation Press, led by Adam Phillips and Deborah Bower, develops community-publishing and collaborative design projects. You can view more of their work here.