Winter Maker's Market
Saturday 25 November, 11am-5pm. £2 entry, free for ages 16 and under
Vibrant, contemporary and inspiring - join Endless Love Creative for their first Winter Maker's Market at Baltic.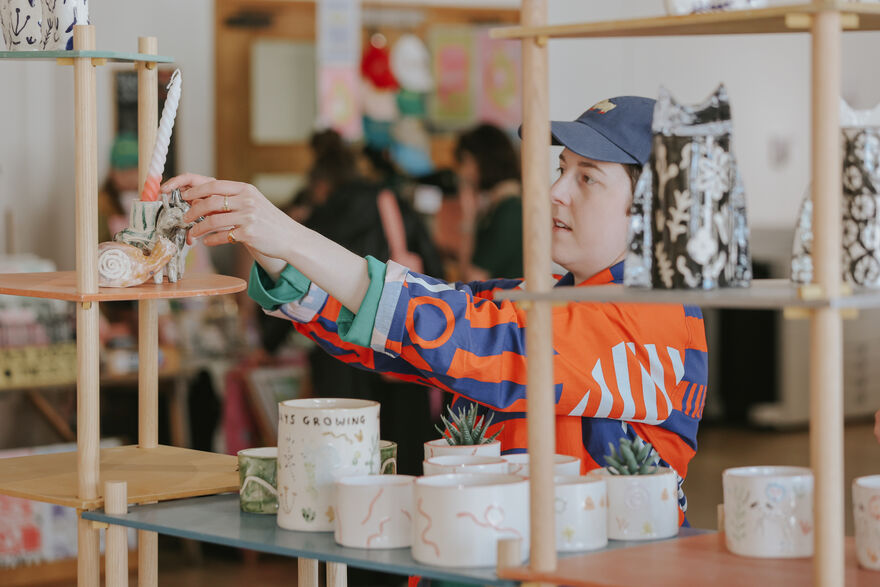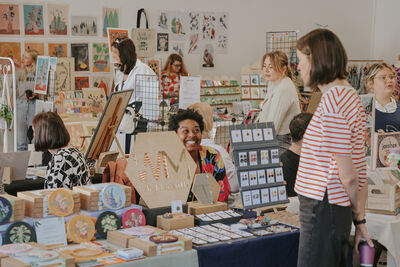 Join us this November and discover a curation of 50+ art, design and craft stalls, celebrating the best of established and emerging makers from across the UK.
You'll be able to explore a diverse and considered collection of work including ceramics, jewellery, textiles, print, illustration, botanicals and homeware.
This is perfect timing to shop intentionally in the gifting season, and finding some wonderful independently-made creations for yourself and loved ones.
Entry to the event is £2 on the door and free for ages 16 and under.
We suggest booking in advance to ensure entry and to help footfall flow on the day. If you are able to prebook, you can do so via Eventbrite here
Who will be there?
Enjoy a wonderful atmosphere, meet makers and shop these independent makers:
Ama Design - Amy Panda - Another Loop Stationary - Alex Sickling - Bianco Perry - Black Lodge Press - Its Balderston - Black and Grace Jewellery - The Capalog - CharKnots - Charlie Taylor Design - Dotto - Dedoubleyoo - Ellastrated - Emily Kate Henshall - Eddy Jessop - Helen Hancocks - Issey Illustrates - Izzy Williamson - Irregular Sleep Pattern - Greys Collective - Katie Power Prints - Kalei - Kijo Jewellery - The Little Wilderness - Lucy Freeman Design - Lydnsey Fairly Jewellery - Lets Have a Skeg - Little Black Cat Illustrated - Louise Hick - Lyon & Feather - The Mountain and Me - Night Time Holiday - Northern Sky Flowers - Old Man Magpie Candle - The Other Studio - Pickle Poppet - Paige Mitchell Ceramics - Rrrugrat - Rebecca Ridley - Ruby Tynan Jewellery - Ruth Wilde - Sun Baby Silver - Sophie Heywood - Sophy Louise Illustration - Suzie Winsor Studio - Sian Makes - Seanna Doonan - Shell Flower - Sunshine Child - Tillie Rose Studio - This Thursday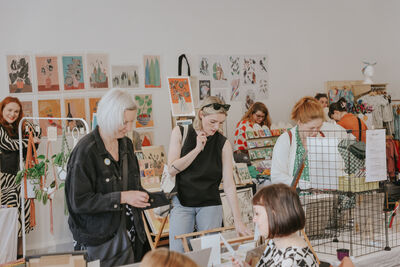 About Endless Love Creative
Endless Love Creative bring you the best of art, craft and design at their Makers Markets. They have an ever-growing community of makers and creators and showcase independent design from across the UK, with events in Sheffield, Newcastle and Edinburgh.
You can stay updated with the Makers Market and all things Endless Love Creative on Instagram here