Ground Floor
Albert Potrony:
equal play
25 September 2021 – 4 September 2022
Exploring the principles of non-hierarchical play environments, equal play is a new commission by artist and educator Albert Potrony.
The project explores themes of non-gendered and non-prescriptive play, and will take inspiration from Dutch architect, Aldo van Eyck, to specifically consider the role of men and childcare in relation to feminism.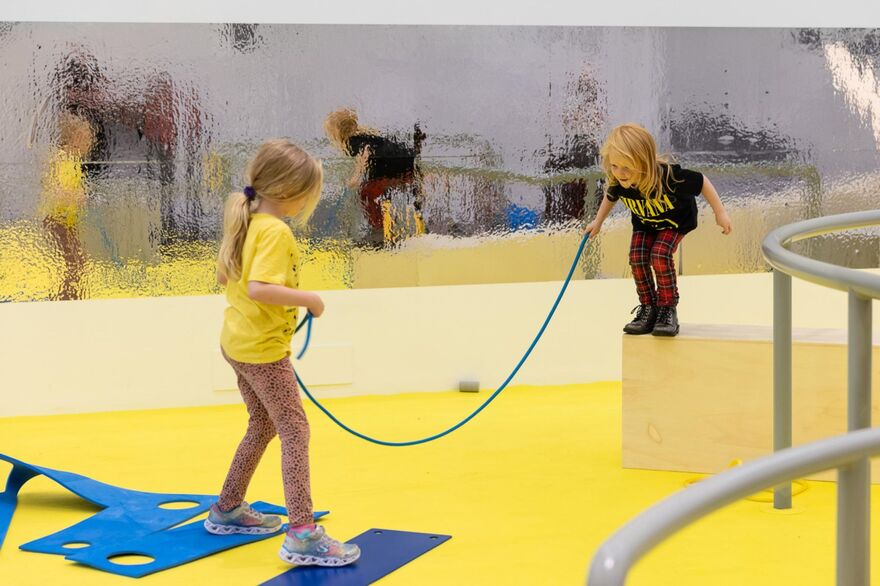 Between 1947 and 1978 Van Eyck designed hundreds of playgrounds, consciously designed the equipment in a decidedly minimalist way to stimulate the imagination of its users (in this case, children), leading to the appropriation of space through its openness and multitudinous creative interpretations. Though largely removed, defunct or forgotten today, these playgrounds represent architectural intervention at a pivotal time: the shift from top-down organisation of space by modern functionalist architects, towards a bottom-up architecture that literally aimed to give space for imagination.