A Visual Story:
Michael Rakowitz
Find out what to expect when visiting Michael Rakowitz The Waiting Gardens of the North with this Visual Story guide - a guide with words and pictures. It is sometimes called a Social Narrative.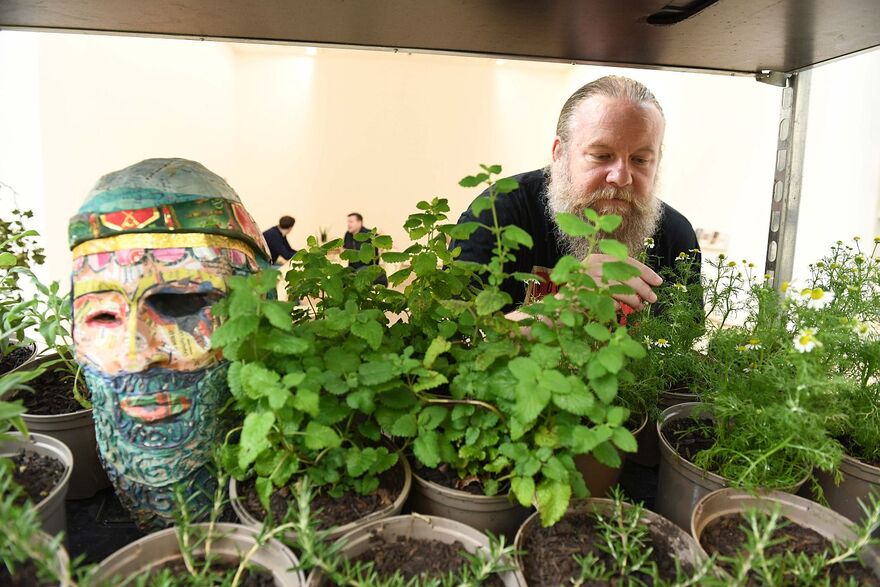 This exhibition is open Wednesday to Sunday, from 10am to 6pm. You can drop-in for free anytime during our opening hours.
If you have any questions or would like to chat about your visit before coming, you can email us on [javascript protected email address] or call us on 0191 478 1810.
Important Allergen Information
Visitor Notice: Level 4 + Level 5
Please be aware the Level 4 exhibition contains plants, flowers and pollen.
There are also dried herbs/spices within Level 4 that may have had contact with Mustard, Celery and Sesame.
If you have allergens related to any of these please speak to a member of Baltic Crew before visiting Level 4 or Level 5.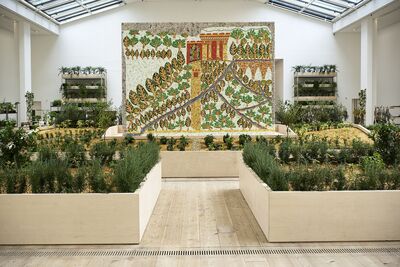 You will find this gallery on the Fourth Floor. It can also be viewed from above from Level 5.
As you approach this exhibition, you will encounter a large green painted wall with the title of this exhibition 'Michael Rakowitz, The Waiting Gardens of the North' and alongside it, dates of the exhibition.
On the left wall, there is information about events and workshops related to this exhibition.
On the right wall, there are exhibition credits and information about supporters of this exhibition.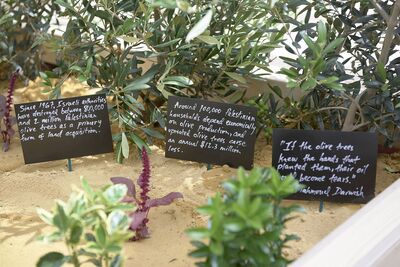 As you enter the exhibition doorway you will encounter a number of wooden structures and a lot of plants.
These structures are of varying height.
The wooden structures contain plants, sand, and stones, and sometimes have benched areas where you can sit.
The flooring around this exhibition is wooden.
There will be a Baltic Crew member in the gallery, they are there to help and assist you with any questions.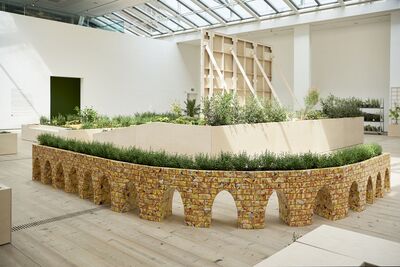 You can travel around the exhibition in any direction.
In some sections, there will be description text on the wall.
These will give you further information about the exhibition and local organisations.
As you travel into the exhibition there is a large panel positioned centrally. This is made out of recycled plastics.
As you travel further into the gallery, there are more plants and areas to rest,.
There is a small bridge structure, with plants on top.
There are a variety of flowers and herbs drying on racks.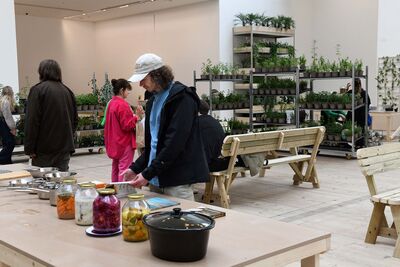 Towards the back of the exhibition, there are benches and tables, feel free to rest here.
Sometimes there will be events or workshops on these benches.
Take as long as you want in this exhibition, there is no time limit.
Once you are ready to leave this gallery, head back and exit the same way you entered.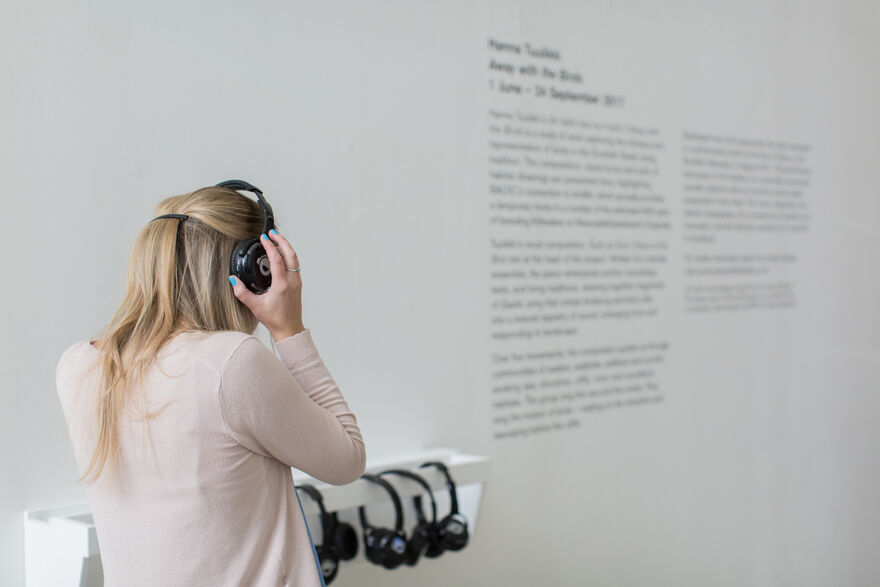 Let us know
If you have any queries or require assistance please telephone 0191 478 1810 or send us an email.
Get in touch