Who doesn't love Baltic Shop?
It has got better and better over two decades and plans in this anniversary year include covetable limited-edition products and more focus on local designers and makers. Sara Ley, head of retail, reflects on the formative early years and a bright future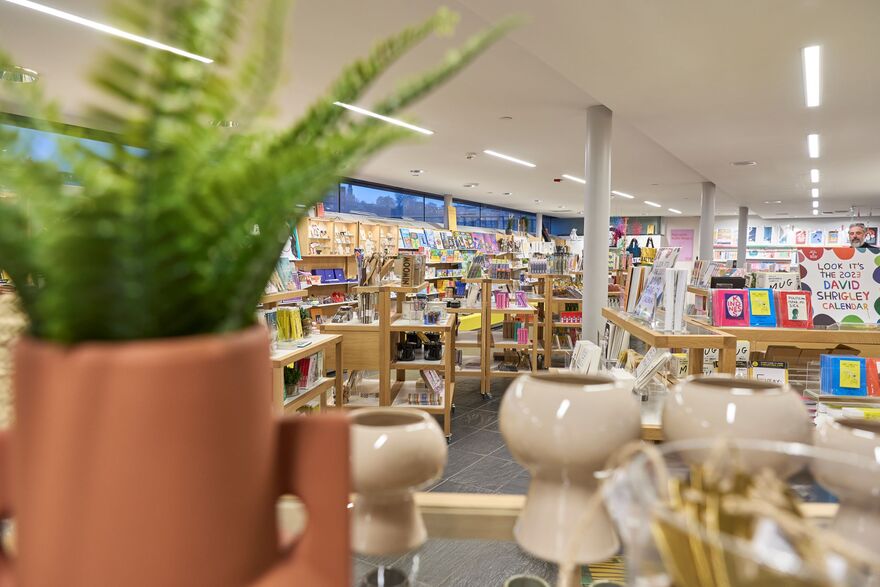 In the beginning…
I started work two weeks before Baltic opened. I'd never been to Newcastle or Gateshead. I'm from Warwickshire but studied fine art in Bath and then went to London. The Midlands was the furthest north I'd been. But someone I knew who'd started work with the programme team here said they needed someone to set up a shop.
I came up and Sune Nordgren (founding director) showed me round and I thought, 'Oh my God, this is amazing'. The building blew me away and Sune was so inspiring, so passionate about what he was going to do.
He wanted a bookshop, not a gift shop. I was working for a publishing house and had contacts among publishers, so while still in London I went around them all and got stock. It was a massive job because it's a vast space to fill. We had books on art, architecture, film…
I remember one day thinking this is too much to get sorted in time for the opening! It was just such a short amount of time to do it in. There were no staff either at that point. There was literally me on opening night and a couple of guys who'd put our till system in and agreed to stay and help.
When things had to change…
At first the shop was just an add-on for visitors. We had a few Baltic-branded products, but it was mainly books and you don't get a lot of profit from books because the margins are quite tight. Shortly afterwards everyone realised we had to change. We worked with a product developer, Kit Grover, who knows people like Grayson Perry and Antony Gormley. He helped with our branded merchandise and has overseen our two refurbishments.
It's completely different now. My job is income generation and, there are targets. I go to trade fairs, research new product ranges and meet local suppliers and makers. We have Andrew (Smith) in charge of the day-to-day running of the shop and book buying, someone in charge of online sales and four shop assistants.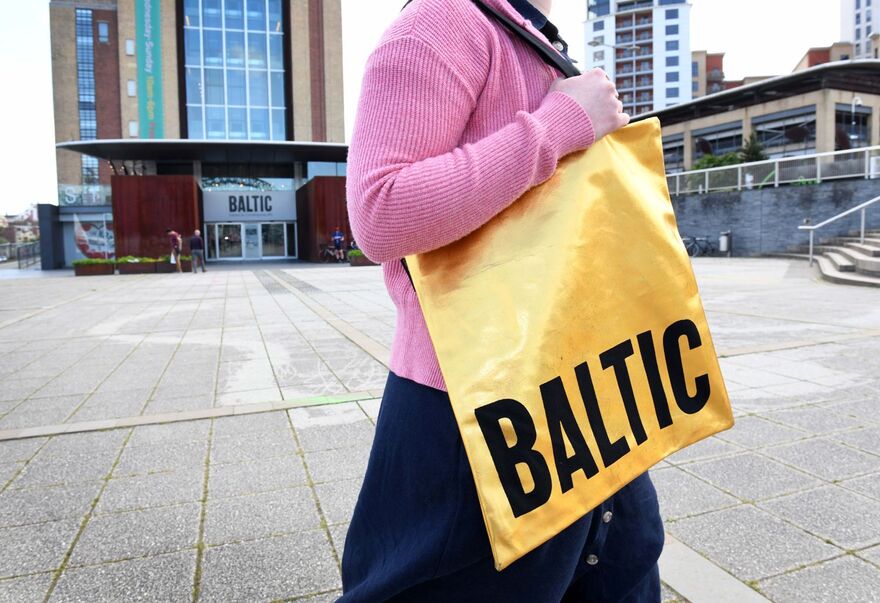 Baltic Shop Online
Inspired by art, culture and design - delivered straight to your door.
Browse now
Baltic bestsellers…
One of our most popular items has always been the Baltic tote bag. It's a really simple design but if we ever try to jazz it up or do something different with it, people won't buy it. Hopefully they'll like the special gold one we'll be selling for the 20th anniversary. It's in a special edition of 500.
We'll also be selling a gold Angel of the North necklace by Tatty Devine, a London supplier we've worked with for a long time. Once you couldn't get their jewellery up here but it's very collectable. Their original Angel of the North necklace has been popular but the gold one will be in an edition of 100.
The Great Exhibition of the North in 2018 was a great project for us and made it a bumper year. We sort of went our own way and did a the A-Z of the North poster. We've sold thousands of them. And we're also doing a poster with Carolina Caycedo whose exhibition is now open on Level 4. The poster is of a work that is in the exhibition, a beautiful new colourful drawing called Tyne Catchment which Carolina has incorporated the River Tyne into it.
Touting local talent…
There's an amazing number of makers and designers in the North and one of our objectives is to showcase local talent. We already sell a lot of locally made products so we've created a sub-brand called Northern Makers. For the anniversary we'll change the shop around to signpost that work. We'll have QR codes you can scan to find out about an artist.
We've recently started stocking 13 Supply Company, illustrators from Middlesbrough who do a range of stuff including badges and T-shirts. It's based on tattoo art and has sold really well. This aesthetic is really popular with so many. The Grim Up North T-shirt has been popular, and the Until Death pin badge set (a split heart, each half to be worn by one of a couple). They're also working with us to create a new shop window display.
We're also stocking a range from Chilli Studios, the Newcastle-based outfit providing creative opportunities for people experiencing mental health issues. They feature in the Baltic's Vasseur Artists' Awards exhibition on Level 3. This is really nice stuff.
In memory of David Bowie and to honour his legacy we worked with My World Publishing, of Houghton-le-Spring, to develop a Christmas bauble with David as Ziggy Stardust. This has been a very popular bestseller. Alex Sickling, an artist who is one of our shop assistants, also created a Bill Murray T-shirt and a Christmas decoration with 'Murray Christmas' on it that coincided with an exhibition by Brian Griffiths a few years ago.