Sarah Munro awarded MBE in New Year's Honours List
Baltic Centre for Contemporary Art is delighted to congratulate Director Sarah Munro on being awarded an MBE for services to art in the New Year's Honours list.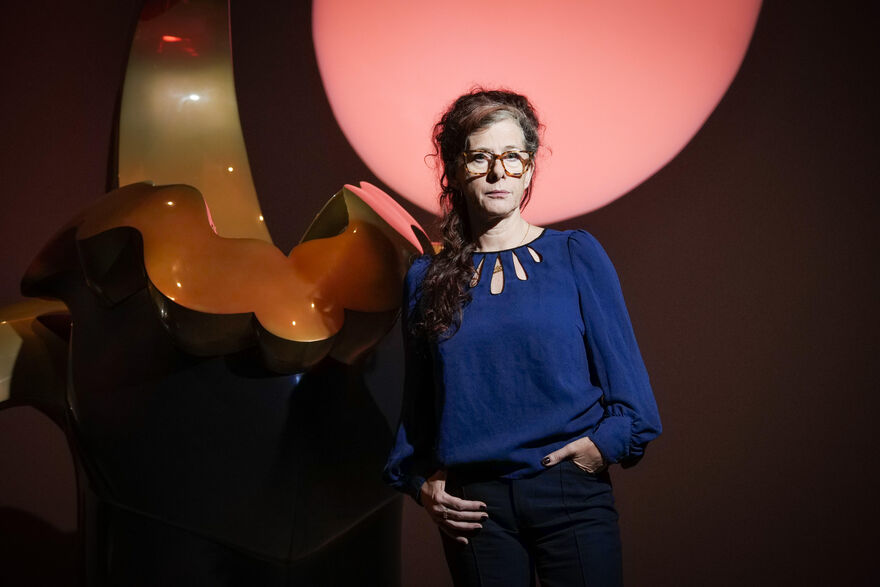 The New Year's honours list is published by the UK's Cabinet Office annually to recognise British people for excellence in a spectrum of pursuits, ranging from arts and athletics to science and politics.

Sarah Munro has been Director of Baltic Centre for Contemporary Art, the UK's largest contemporary art institution since November 2015. She has led a powerful vision, enhancing the organisation's artistic, social and civic mission, and ensuring that relevance and impact is embedded across the organisation which celebrated its 20th anniversary in 2022.

She has developed a new approach to Programme that responds to the expanded practice of artists across events, performance, residencies, associate artists and research, and people that has seen significant increases in local engagement, young people's participation and local community-led programming.
Sarah Munro said "I am honoured and humbled to receive this recognition, and I'm really proud to accept it on behalf of my whole team at Baltic. This is an incredible accolade for all the work we have done over the last year in ensuring we have responded to the needs of our audiences and artists."
Sarah has curated and produced hundreds of artist projects, from exhibitions to major offsite commissions and festivals. She was a juror for the 2020 Turner Prize and selector of the British Pavilion for the 58th Venice Biennale in 2019. Sarah is an external director of the Scottish Parliament's think tank – Scottish Futures' Forum, a Board member of Creative Scotland and interim chair of the newly formed Visual Arts Alliance. Sarah also holds a place as a civic co-commissioner for Gateshead Poverty Truth Commission.
Previous to Baltic, Sarah was Artistic Director of Tramway International Arts Centre and Head of Arts for Glasgow from 2008 to 2015. Before Glasgow, she was Director at the Collective Gallery, Edinburgh, and started her cultural practice at Artlink, Edinburgh, where she was Projects Director.
Munro has overseen bringing Hew Locke's powerful Tate Britain installation The Procession outside of London to Baltic in Gateshead when it opens in February. In Spring 2023 it is expected that Baltic will receive its 9th million visitor since opening in July 2002.