Maria Kapajeva, this year's Baltic|States Artist in Residence
Baltic Centre for Contemporary Art, the Embassy of Estonia in London and the Estonian Contemporary Art Development Center (ECADC) are pleased to announce Maria Kapajeva as this year's Baltic|States artist in residence.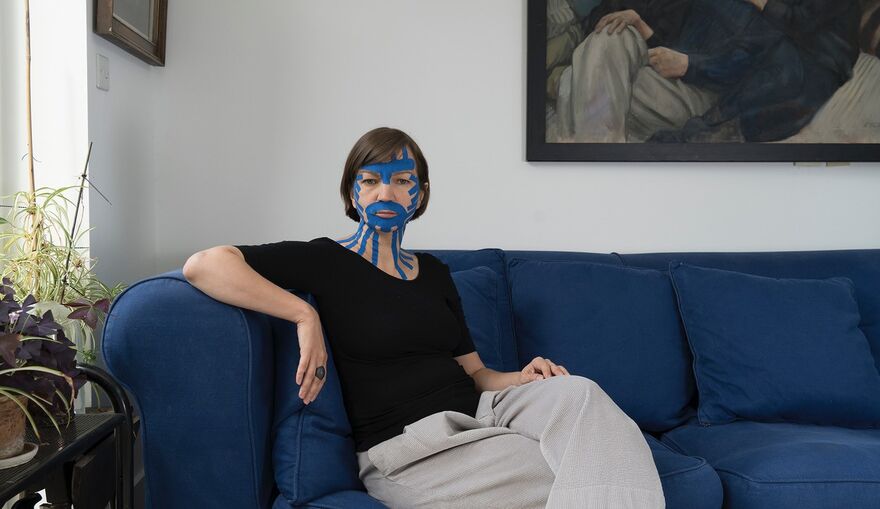 Maria Kapajeva is undertaking a month's residency at Baltic in Gateshead as part of the Baltic|States residency programme which supports emerging artists and curators from Lithuania, Latvia and Estonia, and the wider Baltic region. The programme enables artist's research and professional development through a series of residencies, studio visits and commissions at Baltic, Gateshead and partner venues.
Participants are invited to respond to the current shifting geopolitical landscape in Europe and develop work which explores identity, citizenship and belonging. They are encouraged to find points of connection between the Baltic region and the North East of England, building networks with the artistic communities and creating dialogue which transcends borders and geographies at a time of rapid social and political change.
The residencies provide opportunities for participants to meet curators and arts professionals based in the North East and visit arts spaces in the region. They are invited to share their research and experiences through hosting an open studio event, screening, artist's talk, performance or workshop.
In 2023, Baltic is working in partnership with the Estonian Embassy in London and the Estonian Contemporary Art Development Center (ECADC) to support an emerging Estonian artist to spend a month in residence at Baltic in July. In 2024 Baltic will partner with Narva Art Residency (NART) to support a North East-based artist to travel to Narva in Estonia for a month's residency in exchange. There will be an Open Call for the NART residency this autumn.
Meet Maria
Maria Kapajeva's research-based, multidisciplinary practice addresses a diverse spectrum of cultural identity and gender issues within historical and contemporary contexts. She is currently exploring borderlands, borders and displacement while looking how they affect people's identities and their positionality.
Born in the Soviet Union, and raised in an independent Estonia, in Narva on the Estonian-Russian border, Kapajeva sees in herself a border which is one of the major factors that identifies her. The borderland is a space where contradictions can meet, uneasy questions can be asked and honest conversations can happen.
During her residency at Baltic, Maria will organise a workshop for a collective production of a large-scale cyanotype print, which considers themes of migration, displacement and borders.
About the Partner Institutions
The Estonian Contemporary Art Development Center (ECADC) is a non-profit foundation focused both on fostering international exposure for artists from Estonia and on developing the contemporary art scene in Estonia. Functioning as an umbrella organisation for Estonian partner institutions, the Center is creating strategic international partnerships in the field of contemporary art. Founded in 2012, ECADC receives ongoing financial support from Estonian Ministry of Culture and Estonian Cultural Endowment. Team members are based in New York and Tallinn, Estonia. In collaboration with its partner organisations, ECADC aims to develop a sustainable infrastructure for contemporary art that would lead to further internationalisation of the field. As of autumn 2019, ECADC operates the multifunctional Kai Art Center at the seaside Noblessner harbour complex in Tallinn.
Narva Art Residency (NART) is a cultural platform founded in 2015. It facilitates residencies, art exhibitions, talks and educational workshops. It is located in Narva city on the Estonian-Russian border on the historical Kreenholm site. The international artist-in-residency programme is open for artists operating across a wide range of disciplines, including visual arts, music, performance, architecture, design, film, literature, curatorial practices and more. It generates creative exchange between practitioners and strengthens links with the local community. NART is located at the historicist villa, which was originally built for the director of Kreenholm Textile Manufacture. In close proximity stand the vacant factory buildings that once formed the largest enterprise of its kind in Europe.