Baltic & Northumbria University jointly present graduate degree show
For the first time ever, Baltic and Northumbria University will jointly present 2023's graduating artists' final degree show. Refracted Panorama includes the work of Northumbria University's BA and MA Fine Art graduates on Level 1 at the iconic Baltic Centre for Contemporary. Gateshead and across Northumbria's city campus in Newcastle Upon Tyne.
Running Wednesday 24 – Sunday 28 May 2023, the exhibition will platform an upcoming generation of artists, and spans painting, sculpture, photography , installation and video work. A launch evening to celebrate the exhibition's opening takes place on Wednesday 24 May at 4.30-8pm at all venues.
The joint presentation marks the ongoing collaboration between Baltic and Northumbria University, a partnership that supports experimental artistic and curatorial research and practice.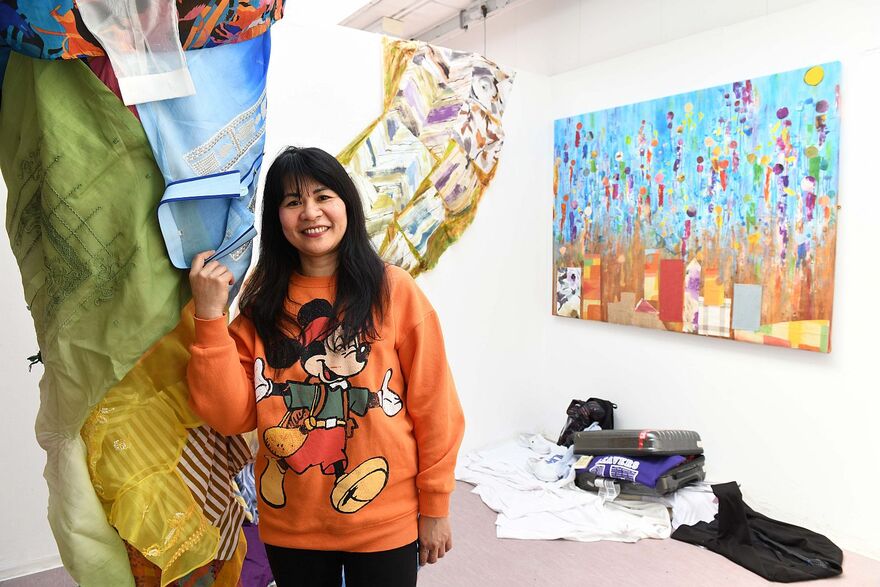 As collective, the graduates offer an artistic statement about the multi-venue exhibition:
If a panorama depicts an all-encompassing view across a landscape, what does a refracted panorama offer? This exhibition suggests ways of seeing through and beyond the horizon of the human; views from elsewhere, broken sightlines, experiences that move across time and space from embodied knowledges that alter our ways of being.
The work of 21 artists will be seen on Level 1 at Baltic and 20 artists at Northumbria University's city campus venues.

See below for the full location breakdown.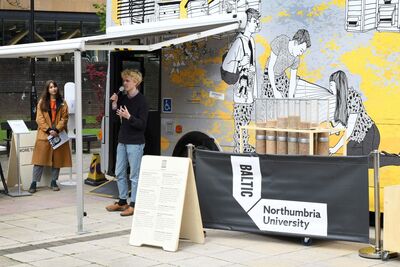 The Baltic x Northumbria University Institute supports experimental artistic and curatorial research and practice. The BxNU Institute is a centre for international artistic and curatorial research and practice instigated by Northumbria University and Baltic Centre for Contemporary Art. develop exhibitions, public projects, discussions and events that are ambitious and interdisciplinary in nature, focusing on critical themes of priority at both institutions. Projects, experiments, performances, discussions, collaborations are developed at BxNU by Northumbria cross-Faculty staff, students, BALTIC staff and invited artists, members of the local cultural community and international guests.
BxNU is principally affiliated with Northumbria University's BxNU MFA Fine Art, as well as Northumbria's MA Creative and Cultural Industries Management, and the practice-based postgraduate research community of Northumbria University. Since December 2017 the Director of the BXNU Institute has been Baltic Professor Andrea Phillips. Previous to this Christine Borland held the post of Baltic Professor. Both professors have worked collaboratively with staff and students to develop shared interests and practices. Whilst Christine's artistic focus as Baltic Professor was to investigate the social, historical and aesthetic limits of scientific knowledge and the human body, Andrea's focus is to develop new theories and practices of collective curatorial and pedagogic institutional organisation, setting up the Experimental Studio in 2018. The BxNU Institute has an Academic Working Group comprising experts from Baltic and cross-disciplinary academics from Northumbria University which informs its programme.

From 2012 to 2021 the BxNU studios and the Experimental Studio were located at Baltic 39, a publicly accessible hub for contemporary art and postgraduate teaching housed in the former Ward's printing house on High Bridge in the city centre of Newcastle. Baltic 39 also housed galleries programmed by Baltic in collaboration with BxNU.