Tommee Tippee x Baltic = 20 Babies
On 23 March 2020, the UK Government implemented a nationwide lockdown in England, to help slow the spread of Covid-19. Schools, leisure facilities and non-essential shops were closed. People were advised to work from home and avoid all contact with those outside of their household.
For mothers who gave birth during this time, many had to attend hospital appointments alone, had reduced contact with health professionals, were unable to attend antenatal classes and baby groups and were prevented from having emotional and practical support from their friends and family. It is from this experience that Baltic developed the 20 Babies project.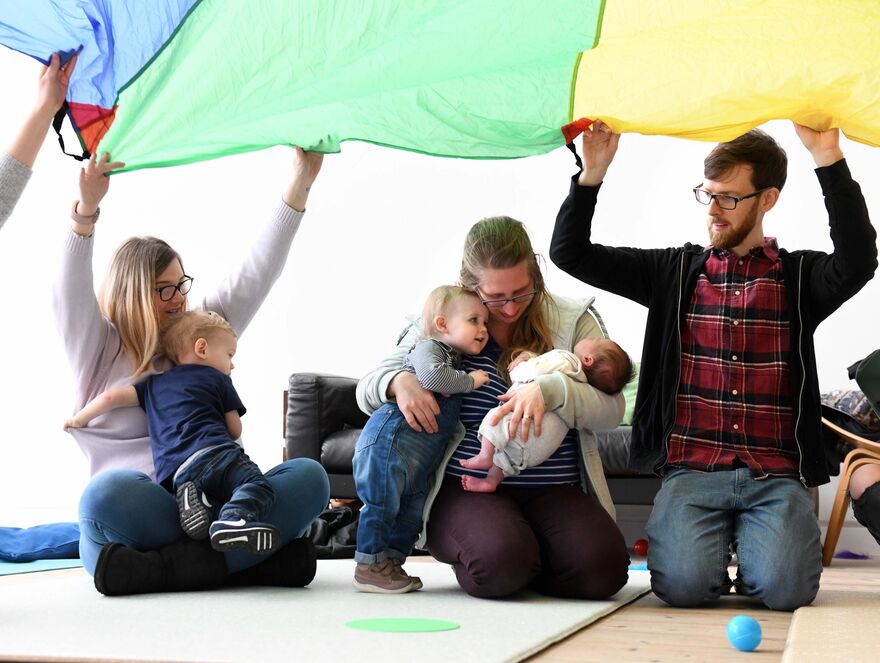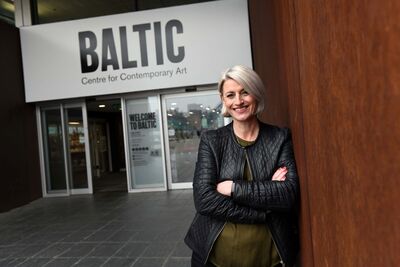 After the isolation of Covid 19, Tommee Tippee supported Baltic's project, 20 Babies, with the goal of providing 20 babies born in 2020 a free programme of bespoke artist-led workshops delivered weekly over 12 months.
The programme supported creative and social development in infants alongside their parents and primary carers. With the collaboration of Newcastle University and building on research indicating parental creativity enhances child creativity, professional artists introduced methods and approaches that empowered adults and their children to express new and creative way of marking, connecting and playing together. Learning from 20 Babies has been embedded into the gallery's future programming for early years.
Year-end Celebration
At the end of the project an exhibition in Baltic 'Learning Lounge' of the individual art works and a moment where all participants, staff and supporters come together to celebrate and reflect on success

20 Babies Illustrated Book
This book compiles, in visual form, the stories of these families. It chronicles the early days of parenting in a pandemic and documents how a creative community has been built through the project.
Research Paper
This report will question and discuss:
1. How can arts practice facilitate self-expression, communication and social connection, and what are the socio-cultural conditions that make this possible?
2. How did the families taking part in the 20 Babies project experience and navigate having a baby during the Covid-19 pandemic?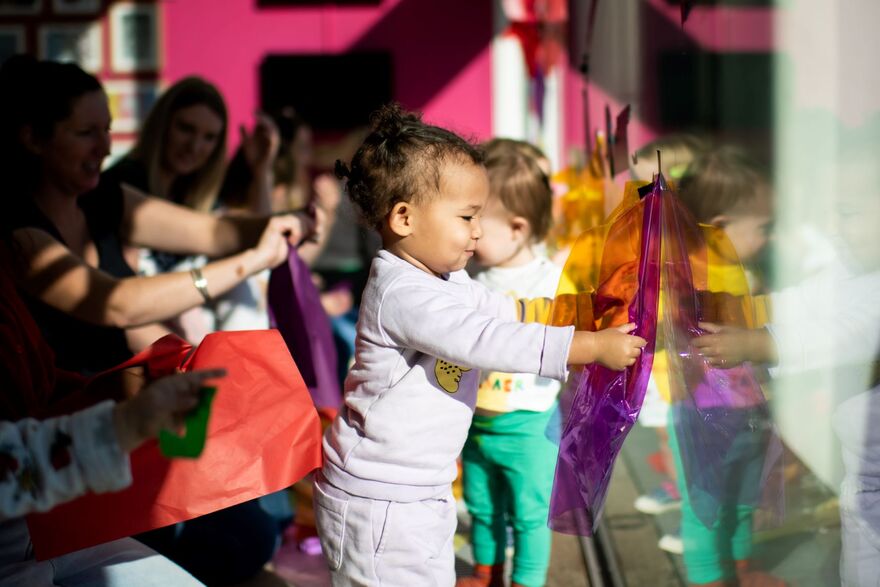 20 Babies at Baltic
If you didn't think Baltic was a place for babies, think again. David Whetstone meets some of those involved in its lockdown-inspired 20 Babies project
Read more