A Visual Story:
Chris Killip, Retrospective
Find out what to expect when visiting Chris Killip, Retrospective, with this Visual Story guide - a guide with words and pictures. It is sometimes called a Social Narrative.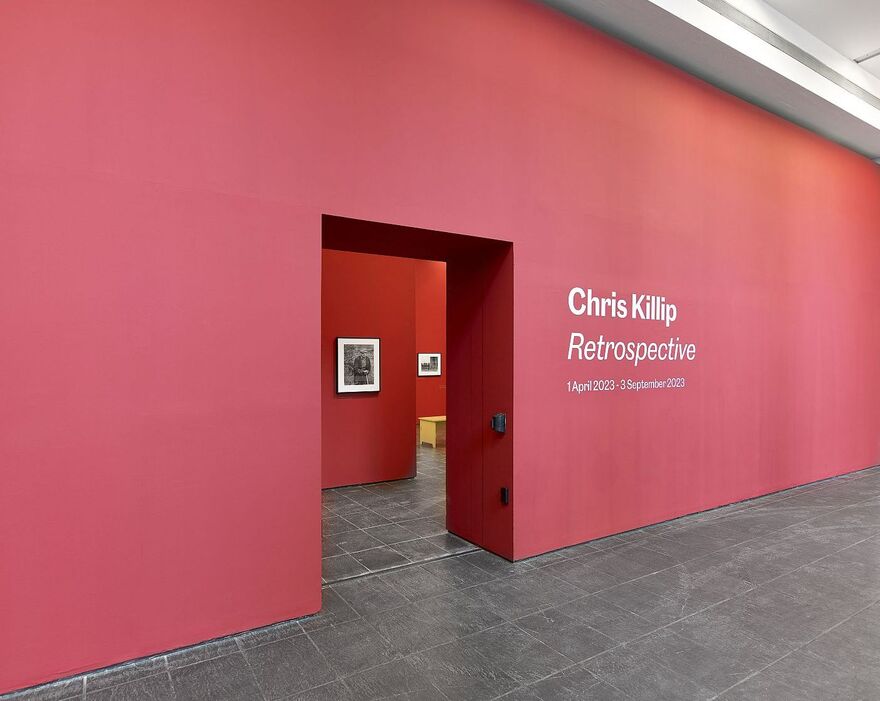 This exhibition is open Wednesday to Sunday, from 10am to 6pm. You can drop-in for free anytime during our opening hours.
If you have any questions or would like to chat about your visit before coming, you can email us on [javascript protected email address] or call us on 0191 478 1810.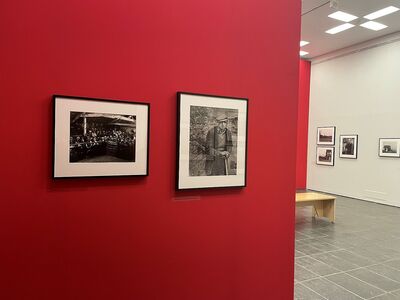 You will find this gallery on the Ground Floor, behind the glass lifts.
As you approach this exhibition, you will encounter a large bright red wall with the title of this exhibition 'Chris Killip, Retrospective' and below it dates of the exhibition.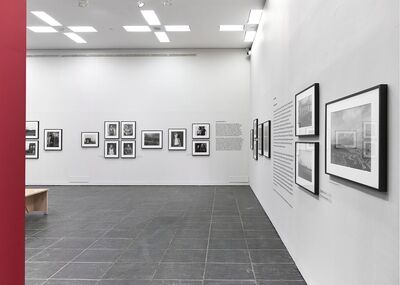 As you enter the exhibition doorway you will encounter a red wall with two photographs on, guiding you to the right.
Inside this space you will find both red and white walls with a large number of black and white photographs.
They are all around head height, and have a glass covering on which may reflect light.
The flooring is grey, shiny and tiled.
There will be a Baltic Crew member in the gallery, they are there to help and assist you with any questions.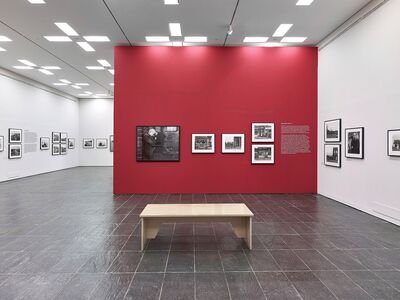 The photographs contain imagery of people within working landscapes.
As you travel further into the gallery, there will be further groupings of photographs. To one side is an alcove, where further photographs are displayed.
You can travel around the exhibition in any direction.
In some sections, there will be description text on the wall.
These will give you further information about the photographs, locations and people.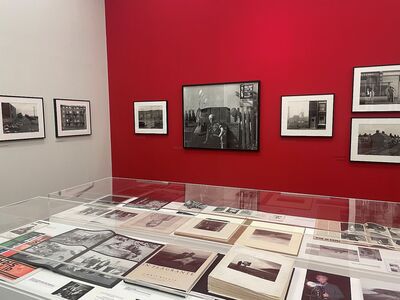 At the far end of the gallery, there are items in a glass covered cabinet. Here are a range of printed materials such as books and leaflets.
Take as long as you want in this exhibition, there is no time limit.
Once you are ready to leave this gallery, head back and exit the same way you entered.