Level 2
International Zine Month 2023
Saturday 1 July - Sunday 30 July 2023
Get inspired with Baltic Library this International Zine Month. Explore artist-led workshops and inspire yourself with a browse of our extensive zine collection.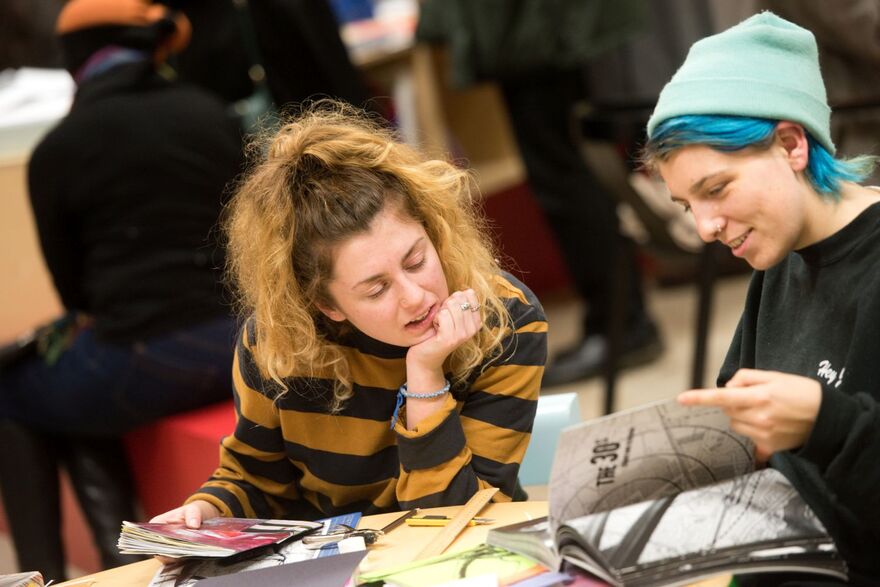 International Zine Month in Baltic Library
Celebrate International Zine Month this July with Baltic Library. Explore our growing zine collection all month and uncover a range of topics to inspire and inform your own zine practice.
From animals and activism to LGBTQIA+ identities, get inspired by this deeply personal and often political art form to create your own zines in one of our free artist-led workshops (see below for more info).
Baltic Library is open Wednesday-Sunday, 10am-5.45pm in our Level 2 Learning Lounge. Drop-in for free, no booking required.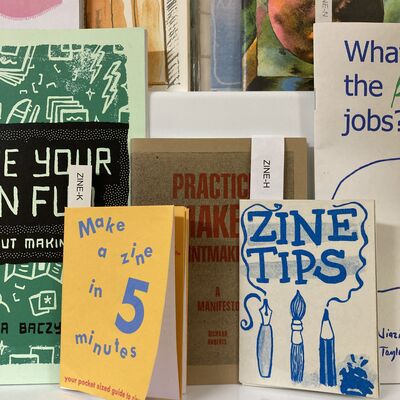 Our Zine Collection
Explore these topics across our extensive zine collection:
Baltic Zines / B.Zines
Activism / Anti-Racism / Political
Artists' Zines / Zines about art or artists
Care / Health
Narrative / Comics / Travel
Food / Growing Food / Gardening
Animals / Nature
Environment / Climate Emergency
Film / Music / Poetry
Local Interest
LGBTQIA+ / Queer / Feminist
Making zines & books
Photography / Photo-zines
Miscellaneous